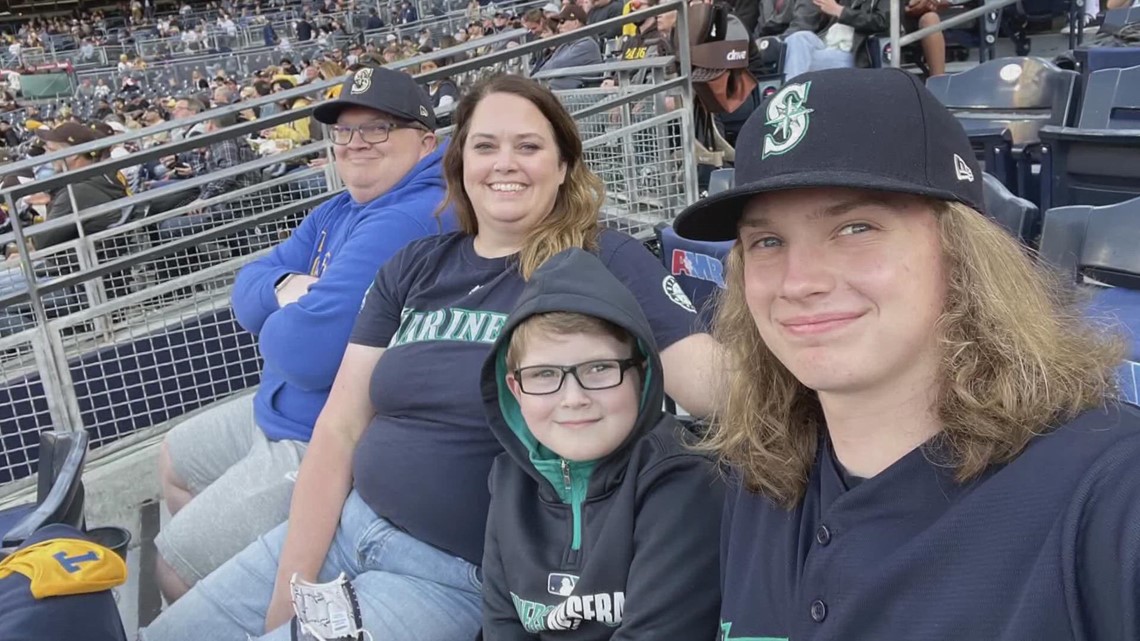 Young Mariners fans celebrate the team's playoff win
Preston Campbell, 18, was not yet born in 2001, the last time the Mariners made the playoffs.
SEATTLE — As the Mariners end a 21-year playoff drought, for young fans it's the first time they've known the playoff team in their lives, fans like Preston Campbell, 18 year.
Many of Campbell's fondest childhood memories relate to baseball.
"Being able to play baseball all my life, I mean, I fell in love with the sport," Campbell said.
The Seattle Mariners are what got him into the game.
Campbell is seen in a clip from Fan Fest 2008 being interviewed. Three-year-old Campbell sits at the big broadcast desk and talks about how fun it was to run the bases.
"It just goes to show that I've been a fan for so long," Campbell said.
From t-ball to little league to sports travel, his love for baseball extended beyond the field and into stadium seating.
His favorite Mariners memory is that magical season.
"Just for now, to be able to do it as a home run to end the 21-year drought, it's like a, it's the perfect thing," Campbell said.
A special moment for a lifelong fan.
"I'm very excited. I'm very excited to see this team see how far they can go and just have fun," Campbell said.
Campbell is convinced that the Mariners' success is not limited to landing a joker spot.
"They're doing it at the right time in the right way where it's not going to be a 'Mariners make the playoffs this year, then go as far as they'll go, then stop', hopefully it'll be a dynasty for a long time," Campbell said.