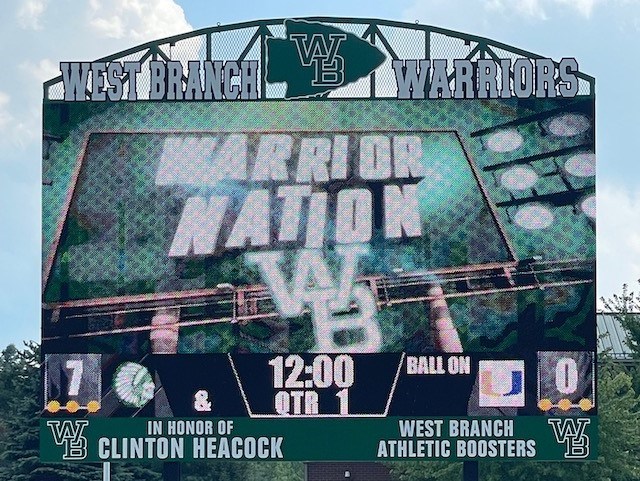 Western branch community mobilizes to replace dashboard
In 2020, lightning struck the old instrument panel, creating the need for a modern replacement.
BELOIT – When the West Branch High School football team play their first home game on September 3, things will be a little brighter under the lights of the stadium's new video scoreboard.
Community donations helped the school replace the lightning strike dashboard last year.
Gone are the three decades old dashboard with its screw-in bulbs.
Rick Mulinix has helped connect many donors to the project to install a new video board.
"Obtaining this painting reminds me of how the community came together to carry out projects in the past, such as the construction of the stadium and the Meiter Athletic Building," said Mike Helm, branch athletic director. west, in a press release. "It makes you proud to be a part of this community when they come together and do a project like this for our children. "
The new board gives the program the ability to display graphics, play videos, and showcase team sponsors.
With boys 'football, girls' football, track and field, baseball and softball competing in or around the football stadium, the board also offers the opportunity to extend its benefits to these teams.
Former Youngstown State University head coach Jon Heacock and his brother Jim are among the supporters. The stadium is named after their father, Clinton Heacock.
The West Branch Athletic Booster Club, the Sebring West Branch Community Foundation, Envelope One / Digital Direct and Fritz Heating and Cooling also participated in the project.
Retired head coach Jim Laut and members of the 1998 Warriors who reached the state Final Four also offered their support.
"We are grateful for the continued support of our community, from the named and anonymous donors for this dashboard, to those who sponsor and support our teams in other areas," said Helm.