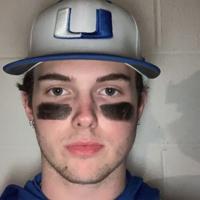 Staub pitches Union baseball team ahead of Avella | Sports
Union High's Tyler Staub threw a full game gem on Monday.
Staub had a no-hitter with one out in the seventh inning. It was the only hit he gave up as he launched the Scotties to a 9-0 WPIAL Section 1-1A victory over Avella.
Staub (1-0) walked two goals and struck out 15.
"Tyler was off today," Union coach Bill Sanders said. "He set the tone very early on. He worked inside, outside, above, below; he was on.
"Tyler had everything worked out and was locating. He was throwing pretty hard. The curveball relied on the fastball.
Staub also provided two of the Scotties' eight hits.
Rocco Galmarini had two hits and two RBIs for Union (1-0 division, 1-1 overall). Anthony Roper also recorded two hits for the Scotties. Mark Stanley led in a pair of runs for the winners.
Avella is 0-1, 0-2.
Union scored three in the first, three in the sixth and three more in the seventh.
Town of Ellwood 3,
New Brighton 1
The bats came on for the Wolverines in the sixth inning in a Division 1-3A home win over the Lions.
Ellwood City Lincoln (1-0, 1-2) had no hits in the first five innings. But, the Wolverines scored their entire offense — three runs and four hits — in the sixth inning to claim the victory.
Nick Magnifico went the distance to take the win. He allowed four hits and an unearned run with a walk and five strikeouts. Magnifico only threw 76 pitches.
Magnifico also completed two runs.
New Brighton (0-1, 1-4) scored their run in the third set.
Riverside 5,
Neshannock 2
The Panthers scored three unearned runs in the fifth inning to earn a 2-2A Sectional road victory over the Lancers.
Riverside (1-0, 4-0) led 2-0 going into the fifth set.
Colten Shaffer put Neshannock (2-1, 3-2) on the board in the bottom of the fifth with a solo homer. The Lancers added another score in the sixth.
Neshannock left the bases loaded in the sixth when a strikeout ended the inning.
Sebastian Coiro took the loss. Coiro started and pitched 4 1/3 innings, allowing seven hits and three runs — two earned — with four walks and three strikeouts.
The Lancers recorded six hits.
Riverside (1-0, 4-0) scored one in first, one in third and three in fifth.
Soft ball
Neshannock 18,
New Brighton 0
Katherine Nativio recorded four hits, including a home run, and four RBIs to lead the Lady Lancers to a Section 4-2A road victory over the Lady Lions.
Play was stopped after five innings due to the mercy rule.
Gabby Quinn recorded three shots apiece for Neshannock (2-0, 2-0). Gabby Perod and Ronalyn Slagle both added a pair of hits. Perod posted three RBIs, while Aleena Frengel and Slagle hit two each.
Perod and Hunter Newman also crashed home runs. Their home runs were back-to-back hits in the second inning.
Addy Frye (2-0) started and pitched four innings for the win. Frye allowed one hit and one walk with 13 strikeouts.
Abigale Measel pitched a scoreless relief inning for the Lady Lancers. She retired all three batters she faced.
"This team works really hard," said Neshannock coach Jackie Lash. "It gives me a lot of options with the roster.
"Our pitch is coming along well. The batters see the ball very well.
The Lady Lancers had 18 hits.
Neshannock scored six points in the second, two in the fourth and 10 more in the fifth.
Wilmington 16,
slippery rock 0
Ava Williamson was perfect in leading the Lady Greyhounds to an out-of-region home win over the Lady Rockets.
Play was stopped after four innings due to the mercy rule.
Williamson (2-0), a freshman, pitched a perfect game to pick up the win. She withdrew seven.
Williamson added two RBIs on a two-run homer in the third inning.
"She was in the zone tonight," Wilmington coach John Frank said. "She threw very well; it was on.
"She had a good pitch and really good movement. She was hitting her points. She was relaxed.
McKenna Bucker and Faith Jones scored two shots apiece for Wilmington (3-0). Jones, a junior, added five RBIs, including four in a second-inning Grand Slam. It was Jones' fifth homer of the season.
"Faith Jones sees the ball very well," Frank said. "She's a disciplined batter. I expected no less from her.
"She's a consistent hitter; a student of the game.
Ellery Phanco posted three RBIs on a three-run triple.
The Lady Greyhounds have recorded 10 hits.
Wilmington scored four runs in the second, seven in the third and five in the fourth.
Mohawk 17,
Freedom 2
Aricka Young led the Lady Warriors to a Section 4-2A road win over the Lady Bulldogs.
Play was stopped after the fifth inning due to the mercy rule.
Young had three hits and five RBIs for Mohawk (1-1, 1-2). She hit a two-run homer in the second inning and also added a triple.
"We had a big day from Aricka Young," Mohawks coach Hank Pezzuolo said. "She really propelled us to the section victory."
Madi Weisz had two hits, including a hat-trick for the Lady Warriors. Gigi Cowher had two hits and a pair of RBIs. Addy Stivers also had two hits.
Hannah Gallagher contributed three RBIs. for the winners.
Cowher (1-1) started and pitched four innings. She allowed two hits and two unearned runs with four walks and seven strikeouts.
"Cowher is a freshman and she throws really well," Pezzuolo said. "She's getting a little stronger every day."
The Lady Warriors had 13 total hits.
Mohawk scored six runs in first, three in second, four in third and four in fourth.
Freedom (0-3, 0-3) scored a run in the first and a scorer in the third.
Mount 24,
New Castle 2
The Lady 'Canes recorded three total hits in a Section 3-4A home loss to the Lady Spartans.
Play was stopped after four innings due to the mercy rule.
Miley Anderson and Racquelle Young had one point each for New Castle (0-2, 0-2).
Morgan Piatt (0-2) started and suffered the loss. Piatt pitched 2 1/3 innings, allowing five hits and 12 runs — 10 earned — with five walks and no strikeouts.
The Lady 'Canes scored a run in the third and another in the fourth.
Montour (2-0, 4-1) scored one goal in the first, 11 in the third and 12 in the fourth.