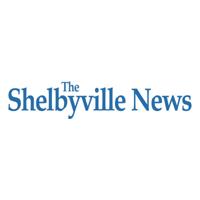 SHS Men's Swim Team Launches Coaching Boys Into Men Program | News
After a successful effort with the Shelbyville High School boys' tennis team to raise awareness about dating and domestic violence prevention, Turning Point Domestic Violence Services turned its attention to the second group that engaged in the program.
The men's swim team recently launched the Coaching Boys Into Men program, under the direction of coach Coen Weiler.
Weiler, who is also a high school math teacher, will lead the 10-member team in his third conversation today. The program teaches student-athletes how to maintain respectful relationships and how to intervene if they see something inappropriate.
Shelby County Director of Community Services Amber Knopp said she was letting Weiler take the reins this time around. Knopp was more involved in guiding conversations with the tennis team, but the swim coach will be more in charge during the program.
"The program is designed for the coach to have conversations," she said. "I want the relationship to be forged with the coach and the team. I think it is important.
Weiler told him that the first two conversations went very well and that the team will have these conversations every Friday.
Knopp said she would "come in and go out" throughout the 12 weeks and stay in touch with Weiler as he leads the team.
The program consists of 12 sessions and there will be a Purple Out swim competition once the team has the last. Knopp believed the celebration, which Weiler said could include the opposing team because he knows the coach, will take place during the Jan. 29 meeting against South Putnam.
The boys' tennis team hosted a Purple Out match at the end of their season, where they signed a pledge panel with every team member pledged to do their part to prevent domestic violence.
The baseball team also agreed to participate in the spring once their season has started.