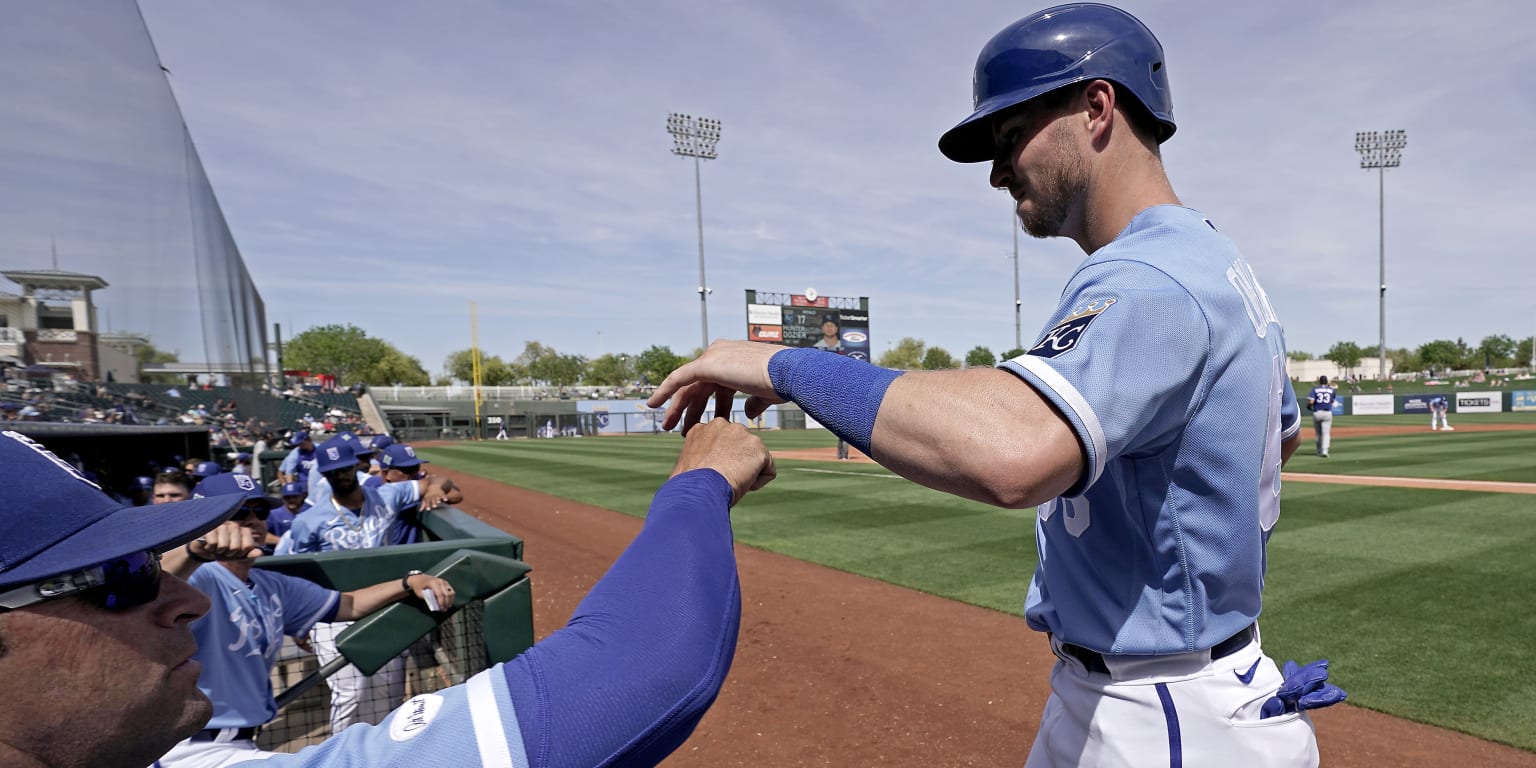 Scenarios in the Royals' spring training
SURPRISE, Ariz. — As spring training enters its third week, here are four Royals camp scenarios to watch.
First: health is better than expected
Royals manager Mike Matheny and pitching coach Cal Eldred had no idea what shape their pitchers would be in when they arrived at camp after no communication for three months because of the lockout. When he got up, it was thought the club would have to rely on stacked starters to open the season, just to get to the back of the bullpen.
That doesn't appear to be the case, at least for now, although it's clear the Royals will have more long relievers ready in their bullpen than we usually see to start the season. Most pitchers showed up with a normal build and nearly all were healthy.
"I said [president of baseball operations] Dayton [Moore], I don't know what shape these guys will be in, how far they'll be and if we're going to have any misfires," Matheny said late last week. "Proud of how they've all prepared to get to where we are right now. We have a long way to go, and it's knocking on wood. But they all reacted well.
Some pitchers are further along than others in their progressions based on how they built themselves before arriving in Arizona. Daniel Lynch, for example, used his spring training plan from a year ago while training in Nashville, so where his pitch count was on March 10, 2021 was where he was on March 10 this year when the lockdown was lifted.
Second: Jake Brentz has a revamped two seams
We talk a lot about starters adding to their arsenal in the offseason, but we rarely see a reliever trying to incorporate something new. That's what Brentz did in his Cactus League appearances. Statcast shows the southpaw tossed a sinker 12 times in his rookie campaign, but he's been tinkering with the field this offseason and is determined to throw more than two seams this year to complete his fastball-slider combo. Brentz also has a change he threw 12.7% of the time in 2021.
"I started tossing more into the paddocks about a month ago, before I came here," Brentz said. "Actually, there was a lot of horizontal movement. It's going to be a big pitch for me this year.
Brentz throws 97-100 mph with his four-seam fastball, which has some way to go. He wants to give hitters a different look with the double-seam, and in a five-pitch inning last week, he was beating the zone with the pitch.
"I'm really happy with it," Matheny said. "It's tough for a guy who's used to trying to miss bats to try to initiate contact, but he's still got the swing-and-miss thing. Let's go ahead, hit one, put the ball in play, trust our defense. if not, now we are in an advantage count, [then] become bad. And he's mean. He's still going to use that high-speed, high-spin four-seam machine. It's just another weapon that I think really helps him.
Third: Hunter Dozier's swing looks stuck
Dozier knows positive spring results mean nothing until those results translate to the regular season, but the Royals slugger is looking much better at the plate in 2022. After suffering a thumb injury early in the season, Dozier posted a .680 OPS in 2021, a far cry from his .870 clip in '19 and even his .736 clip in '20.
Dozier has reset his mind and rocked this offseason, and so far, it's paying off. In seven Cactus League games, the 30-year-old is 11 for 21 with one brace and just three strikeouts. After spending the winter studying video from 2019, Dozier's swing looks like his own again.
"I've worked really hard this offseason trying to get back to what I know I can do," Dozier said. "Being able to hit the ball the other way opens up a whole lot of things for me."
Dozier acknowledged the mental toll of last season, especially after signing a four-year extension. When he failed to outperform the new contract in his first year, he immersed himself in trying to fix his swing without giving himself a break. Ending the season on a high — Dozier hit .272/.346/.576 with six home runs in the final month of the season — helped him reset heading into the offseason.
"I'm not worried about stats or anything right now," Dozier said. "It's a long season, so I don't want to start the year trying to do too much, which could lead me back to what I was doing last year. So just understand that it's a long season and continue the process. If I do that, at the end of the year, I'll be happy.
Home: Strikes from the first pitch
There is a digital board on the wall of the Royals clubhouse, near the door where the players go to the back courts every day. It lists the first-pitch hitting percentages that pitchers throw in exhibition games compared to the rest of the league. Coaches and staff have focused on first-pitch hits, as the Royals ranked last in baseball in that category last year with 57.3 percent.
For their young team to improve, they must not fall behind in the tally as often as they did last season.
"Keeping our eyes on it, knowing we're keeping our eyes on it," Matheny said. "We are ready to take this step forward and be held accountable. … We know that if we're going to be the kind of team we're going to be, that's got to be part of it – working up front and in tough counts, being able to get back into the strike zone and not giving up those free bases.