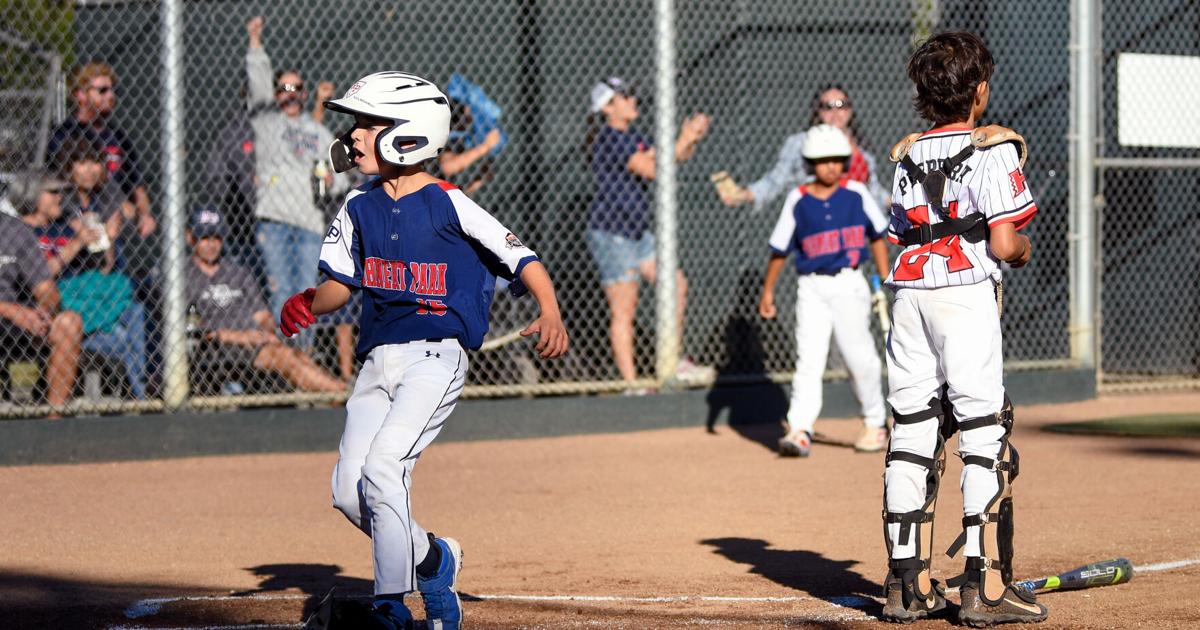 Rohnert Park Impressive Little League in Loss | Sports
We've all heard the saying "You play to win the game". It can apply to just about anything in life. Whatever activity we do, we come in with the mindset to do our best and win. That's what the Rohnert Park Little League did on Wednesday against eventual champion Hometown Hawaii in the annual regional Under-10 tournament. Although the boys lost 11-3, they impressed the coaches and everyone present with their resilience, tenacity and flair.
Hometown Hawaii entered Wednesday's game with a 2-0 record and outscored opponents 31-0 in those two games. Hawaii was certainly the favorite entering the regional tournament, like every year. Because of this, the boys knew it would be a tough game. Despite a few frustrating calls in the first set that gave Hawaii a big lead, the boys never stopped fighting, which is why manager Jason Chickering was so proud of them.
"The guys did really well," Chickering said. "They came out, played, did what we asked them to do. I feel like we got calls that didn't go our way, but that's baseball.
Chickering noted that he felt like the Rohnert Park opening pitcher wasn't getting calls in the first inning he should have had. Chickering said this led to Hawaii having a great first inning since the strike zone was much bigger for them depending on how the referee called the game.
"Overall the kids threw well," Chickering said. "I thought our first pitcher was rushed which led to a lot of extra runs for Hawaii which kind of got us out of there, but I felt like our pitchers were great today. today."
As for the beatings, Chickering thought some of the kids were a little nervous since playing in Hawaii. Hawaii's reputation is known not only throughout the region, but throughout the Little League sphere. Hawaii has won the Little League World Series three times, 2005, 2008 and 2018, as well as 14 times. When you play against such a good team, it's hard for 10-year-olds not to be a little intimidated.
"We could be a little more confident in the box," Chickering said. "I think some of the kids were maybe a little nervous because we were playing in Hawaii, but I feel like most of the time some kids put the bat on the ball."
Despite the nerves, Rohnert Park was the only team to score in Hawaii the entire tournament until the championship game when Central California scored 6 and lost by one point. It puts into perspective how well the boys performed overall.
Obviously, the highlight of the night came in the fourth inning, when the Rohnert Park right fielder landed a catch that could easily have made SportsCenter's top 10. There was a flying ball that was not only in front of him but also slightly to his right. He showed up and grabbed and earned a standing ovation from both fans. This take got Rohnert Park out of a traffic jam and got the crowd going. "This kid is able to do that every game, so I'm glad to see him step up and make this awesome game," Chickering said. "I couldn't be more proud of the tournament play so far."
Rohnert Park used this tournament as well as State to grow as a team. Sometimes teams have the luxury of playing together for several years, but this is the first time these boys have played together, so the hope for Coach Chickering and his team is that the kids will continue to play together and grow. .
"It's a new team together," Chickering said. "It's not settled, it's their first year together. I think we had some growing pains, but through the state and the year, we're starting to come together and play baseball like we should be. These kids can hang out with just about anyone I feel like.