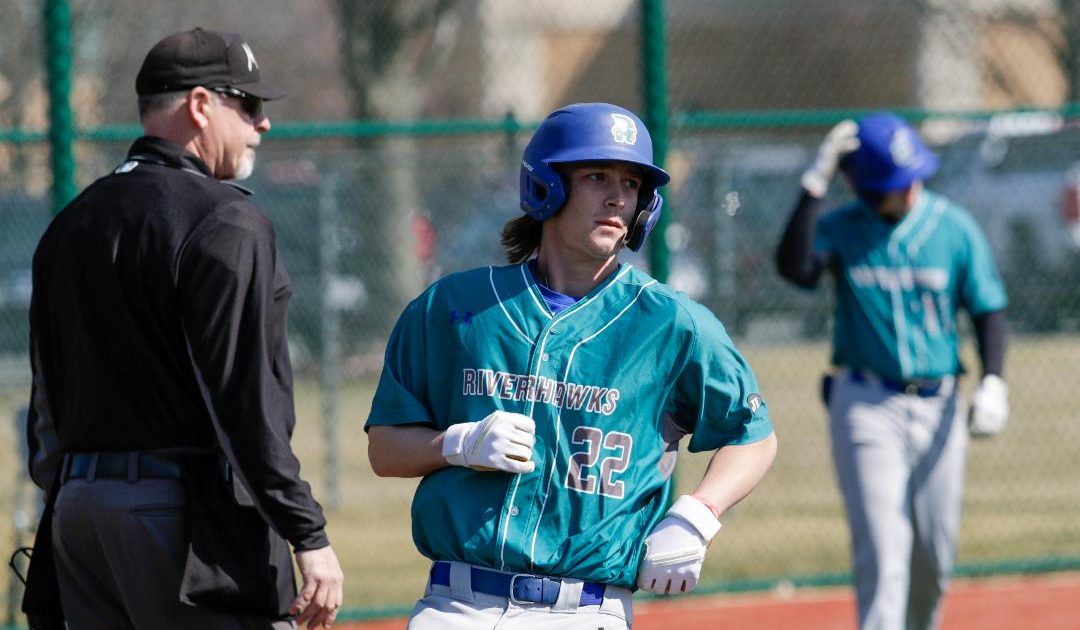 Riverhawk baseball team has 2 co-captains – Campus Current
A sophomore and a freshman have joined forces as co-captains of the Riverhawks baseball team to motivate and empower their teammates.
Head coach Nick Hoffner said he picked third-year business administration student Brian Connolly and freshman commerce student Ethan Grieb because they showed more leadership in the 'team.
"I think those guys set an example of how we want things done here," Hoffner noted. "We want guys who want to work hard and want to win."
The role of the co-captain is to foster good relationships with players and coaches and to show encouragement.
The baseball team is 8-32 so far this season.
Connolly, who plays in multiple positions, said he held himself to a higher standard as co-captain.
"If you're in a good position to win a game or seal a game, I want it on me," said Connolly, first baseman, pitcher and left fielder. "And I want to succeed. And I want to be someone the team can rely on and turn to when times are tough, because it's always nice to have one of those guys.
Grieb, an infielder and pitcher, said: "It's just a cool feeling to have knowing that the coach trusts you enough to keep everything under control when [players are] unable to come and see him when there is a problem or something like that.
Grieb said he and Connolly had no disagreements between them.
"Brien [and I] get along very well," he said. "[He's] one of my best friends on the team.
Transfer studies freshman Andrew Wells, a second baseman, said he looked up to them both.
"I've known Ethan for a long time since high school," Wells said. "Brien [has] been here for a while. He knows the system. They're just good people to watch the game after.
Brady MacDonald, a freshman business student, pitcher and infielder, said Connolly and Grieb are good captains.
"They're great guys, good baseball players [and] good students," MacDonald said.
Connolly noted that he gained confidence after Hoffner selected him as one of the co-captains in November.
"Last year I wasn't really communicating that much," Connolly said. "And this year, being the oldest guy here and on the team, I had to step up and be that guy who could express himself and get into people's faces, but also motivate guys to go from there. before and to continue and the daily grind."
Hoffner said: "Brian is a just working guy [so hard]. … He works hard day in and day out.
Hoffner also noted, "Ethan is kind of the same way. He has high expectations of himself. And he knows: 'Okay, I want to improve myself'. My goal is to improve here.
Connolly said that instead of celebrating his promotion to co-captain, he celebrates every time the team wins a game.
Both Connolly and Grieb were captains of their high school teams.