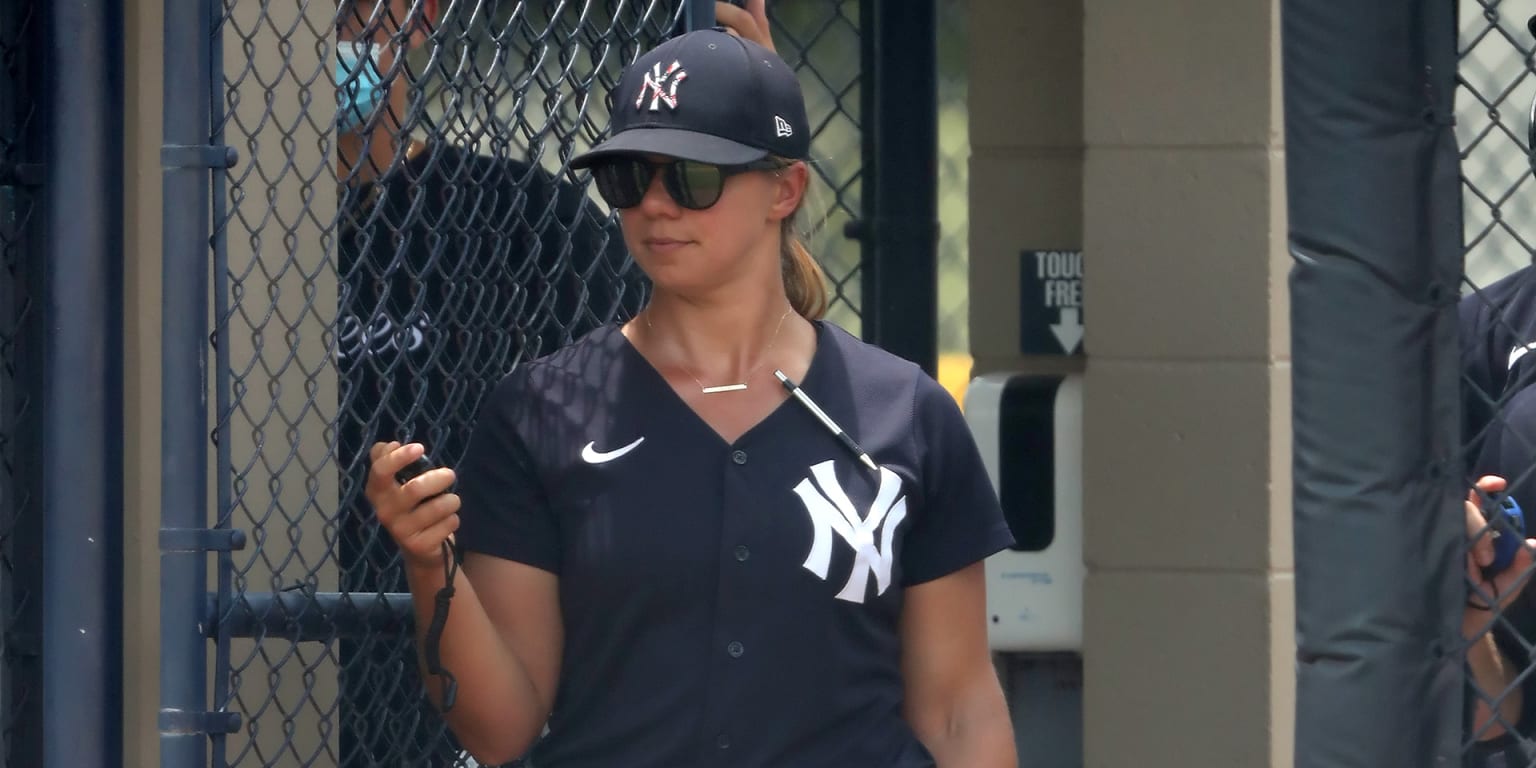 Rachel Balkovec to lead the Yankees Low-A squad
Rachel Balkovec will become the first female manager in professional baseball affiliates, scheduled by the Yankees to manage the Low-A Tampa Tarpons next season. She confirmed the news to MLB.com late Sunday night.
Balkovec, 34, was the hitting coach in the organization's rookie-level Florida Complex League. She has been a professional baseball coach for 10 years, becoming the first full-time female batting coach in an MLB organization when she assumed her previous role in 2019.
"I'm not the first woman to hold a position in baseball, but I know it's a little different," said Balkovec when she was appointed hitting coach for Team FCL. "I am the product of the women who came before me in sport. If anyone thinks that I am a trailblazer, so much the better, because I hope that creates an opportunity to think that it is possible for [others]. "
Balkovec coached the Australian Baseball League after the COVID-19 pandemic canceled the 2020 minor league season and was named a member of the coaching staff for the 2021 All-Star Futures Game at Coors Field ahead of the Midsummer Classic from last season.
Balkovec has extensive experience in cutting edge analysis, researching eye tracking for hitters and hip movement for pitchers at Driveline Baseball, a data-based performance center in Washington State. She also holds a pair of masters in human movement science.
With the FCL Yankees, Balkovec worked closely with several of New York's top prospects, including the franchise's No.2 prospect (and No.17 overall) by MLB Pipeline, center fielder Jasson Dominguez. Dominguez was promoted mid-season last year to Low-A Tampa, which club Balkovec would manage.
"It's no secret, but it's a pleasure to work with Mr. Dominguez," Balkovec said when she and Dominguez were both named to the Futures Game roster. "He's incredibly smart and his aptitude is high. I would consider him a leader among the group here. He's very young, obviously, but he behaves well. I've been able to work with him quite closely, and it's just a joy to work with his manners and his way of doing things.
As she rose through the organizational ranks of the Yankees, Balkovec received rave reviews from her colleagues, including senior director of player development Kevin Reese and Minor League hitting coordinator Dillon Lawson, who highly recommended Balkovec to the manager. General Brian Cashman for the position of FCL batting coach. .
"[Lawson] was extremely impressed with his experience in strength and conditioning and on the biomechanics side, "Cashman said at the time. "When I got Kevin Reese and Dillon excited about her to such a level as them, it was all good enough for me. "
"The swing mechanics are perfect for me; it's something that I feel very confident in," Balkovec said. "So what I'm looking forward to is to be seated next to the manager and also lean on the other hitting coaches who will be there for the strategy and approach to the game."
Now Balkovec will have the chance to complete the roster card on her own.
"I'm having a blast," she said in July. "I'm being pushed here and hopefully pushing some people along the way. "