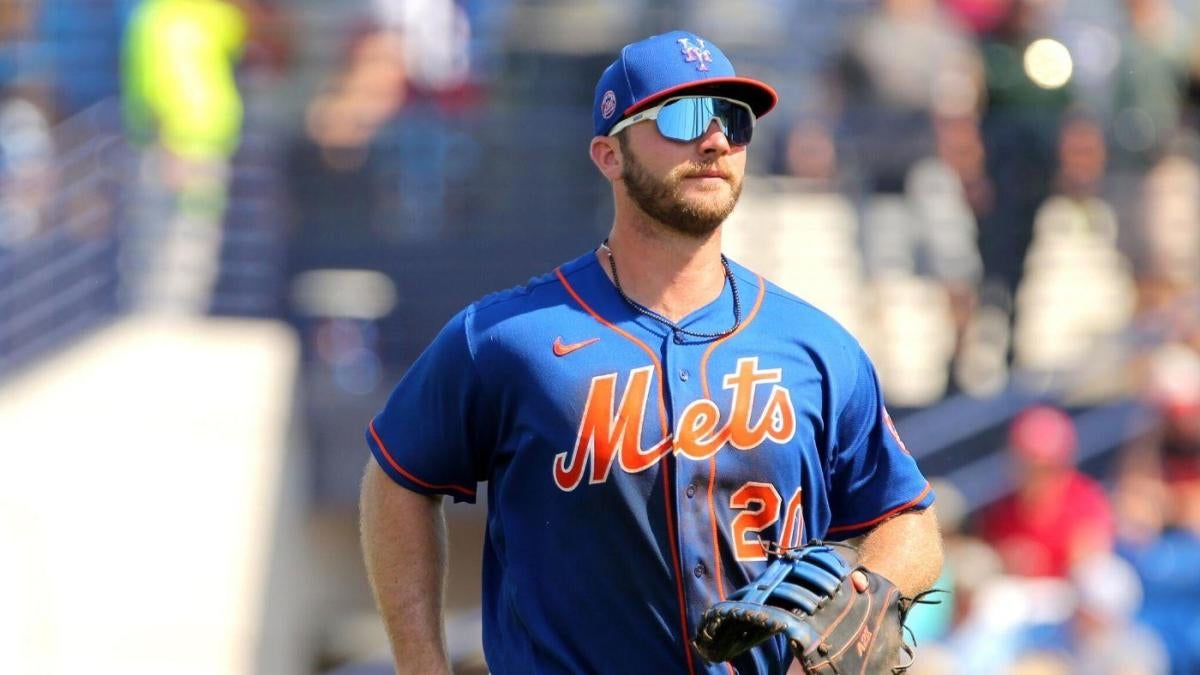 Pete Alonso survives 'brutal' car crash on way to Mets spring training: 'I'm so grateful to be here'
USATSI
New York Mets first baseman Pete Alonso was in a "brutal" car accident on Sunday. At Mets spring training in Port St. Lucie, Fla., on Monday, the slugger told reporters he felt "really blessed to be here" and elaborated on how the accident happened. has occurred.
According to Alonso, he was crossing an intersection in Tampa when another driver ran a red light and hit him, causing his car to flip three times. The Mets star's wife Haley was driving behind him in a separate car and immediately called emergency services and came to Pete's aid.
"One (time) I was coming in here to work, I was coming in to spring training, and the next thing I know I'm kicking my windshield trying to get out of a overturned car," he said.
Haley Alonso posted a video on Instagram of her husband's car, showing how bad the accident was:
Alonso, 27, says he is "fine" and that others involved in the accident are also safe. Here's more of what Alonso said about the "near-death experience" on Monday:
Alonso added that in light of the accident, this spring training is now very special for him.
He was able to field balls on the ground and participate in drills as he usually would on Mondays. The slugger won the home run derby for the second time in his career and also led the Mets in hits (147), home runs (37), RBIs (94) and batting average (.262). ) during the 2021 season.