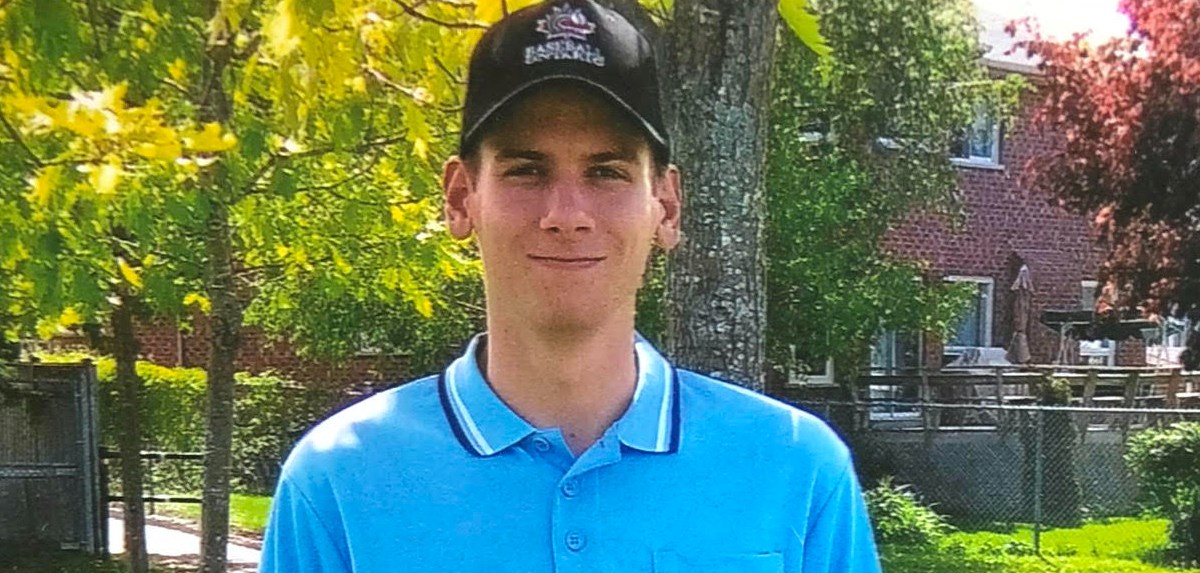 Orillia umpire takes 'major league' step to turn pro
"You have to be confident in your abilities, the rules and your knowledge of the game as a whole," says the umpire from Orillia, who aspires to officiate in MLB.
A local baseball umpire pursues a big league dream.
Jared Merkley, a recent graduate of Orillia High School, is in Florida and attends the prestigious Wendelstedt Umpire School, which has trained Major League Baseball umpires since the 1970s.
"It's a really good opportunity," Merkley said in an interview with OrilliaMatters. "Sharing the love of high-level baseball and the desire to be better and succeed with other umpires is really cool."
The 22-year-old has been working behind the plate for 10 years now. He got his start with the Orillia Legion Minor Baseball (OLMB) and worked his way up to officiating with the Intercounty Baseball League, Ontario University Athletics and Ontario College Athletics Association.
"I've always been into sports, but being an athlete hasn't really worked for me," Merkley said. "I just like being on the pitch and being involved in the action."
Merkley says working as a referee can be exciting, but it's not always the easiest job.
"I really love the sport of baseball, but there are also times when I would rather play," he said. "Sometimes you have to take a step back, relax and breathe deeply. Ultimately, you have to realize that everyone is human and mistakes are going to happen.
To be a good referee, you need a lot of confidence, says Merkley.
"If you're not confident on the pitch, you'll be torn apart by coaches, fans, players and even your other referees," he said. "You need to be confident in your abilities, the rules and your knowledge of the game in general."
Merkley is following in the footsteps of his father, who attended the same prestigious referee school in the 1990s.
"With COVID happening and I'm out of school, I thought it was a good time for me to do this," he said.
Going to referee school is just another achievement on Merkley's already impressive resume. He is a Baseball Ontario Level 3 umpire and last fall was invited to the National Level 4 program. Orillia is home to one of 70 national level baseball umpires in Ontario.
Merkley's ultimate goal is to have a career as a professional baseball umpire. However, he admits that the road ahead will not be easy.
"There are very few professional baseball umpires in the world," he explained. "If it doesn't work out, I would like to come back to Canada and continue to referee high level leagues in Canada.
Merkley is grateful to the OLMB for helping fuel his love of baseball.
"Over the years they've dedicated a lot of time not only to me as an umpire, but also to the community and to baseball as a game," he said. "I think the OLMB has done a great job developing young children in the Orillia area."