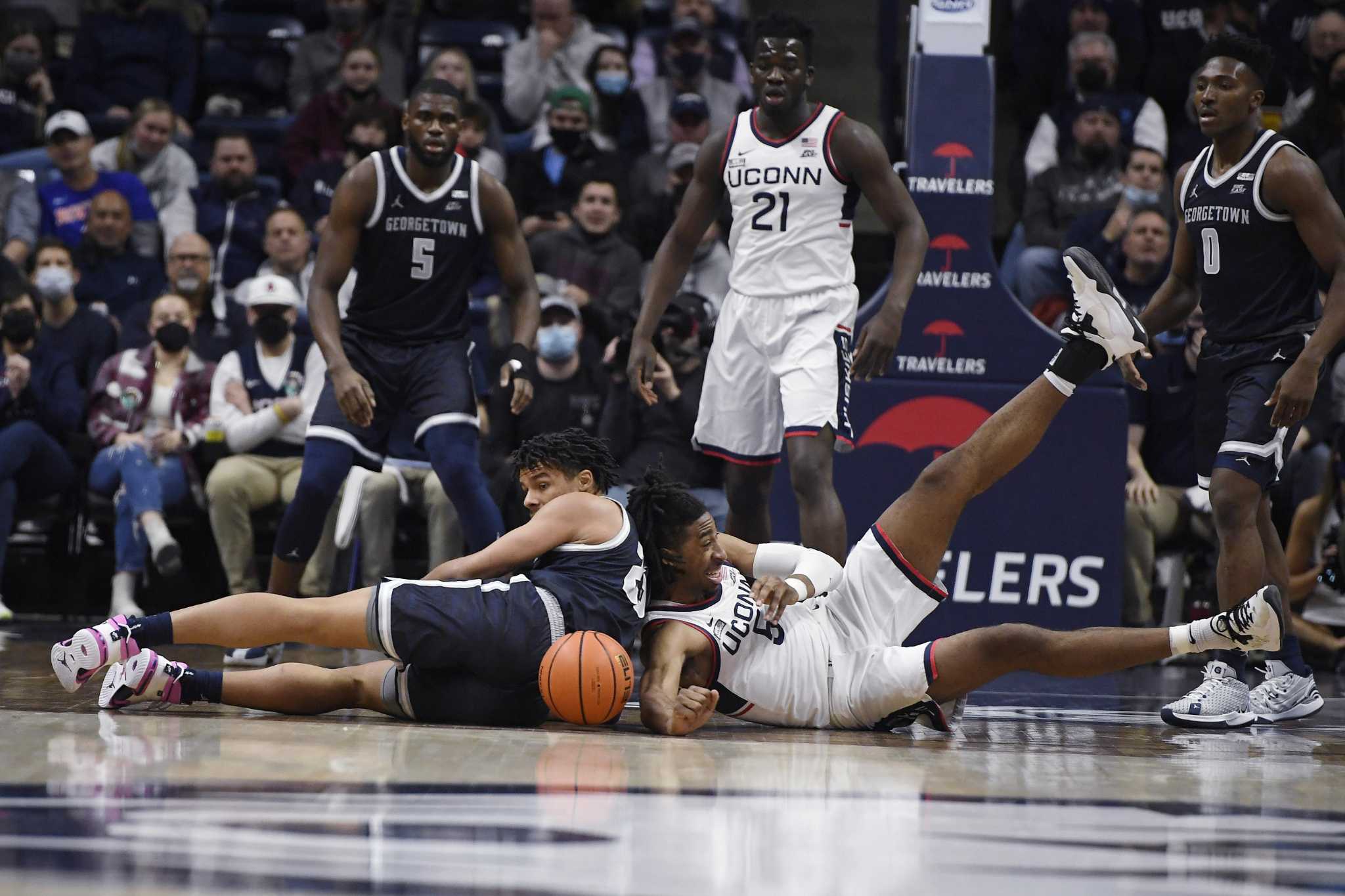 No. 20 UConn men's basketball team routs Georgetown behind Isaiah Whaley and Adama Sanogo
STORRS – The key is back.
He never left, really. But Isaiah Whaley certainly hadn't been the power tool UConn men's basketball fans had come to expect since the start of the new year, cracking with a scoreless outing against Butler a week ago.