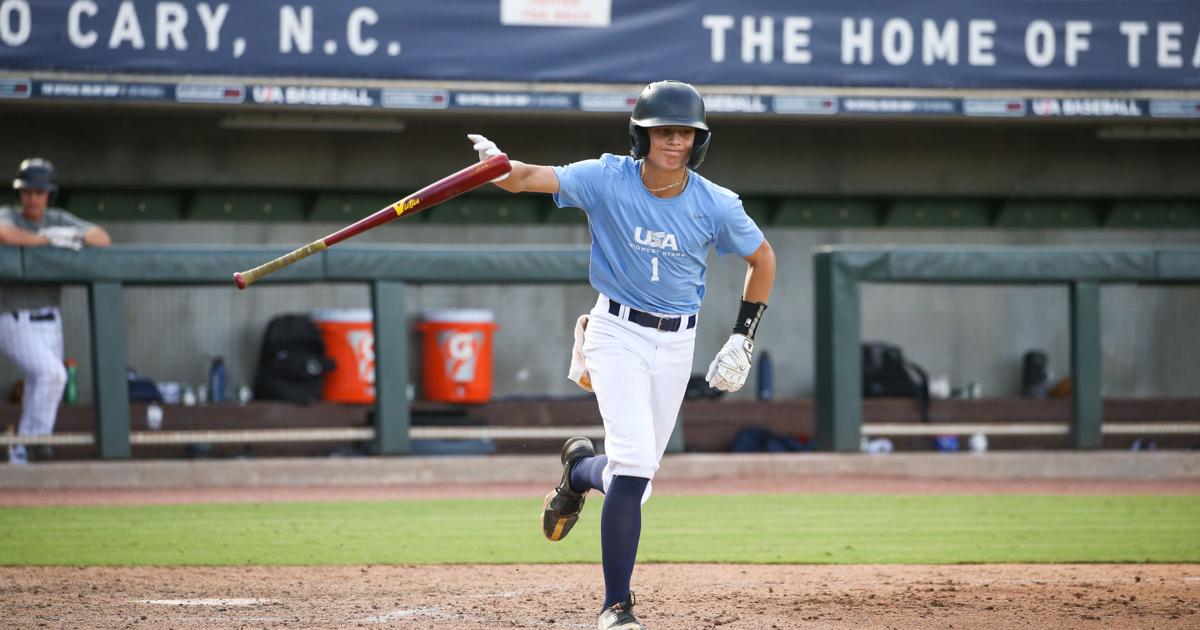 Mitchuson participates in United States Baseball National Team Identification Series | Mclean County
Connor Mitchuson, a sophomore at McLean County High School, competed in the United States National Baseball Team Identification Series last week in Cary, North Carolina. Mitchuson is the son of BJ and Andrea Shelton.
The National Team Identification Series is the most comprehensive player identification program offered by Team USA. Launched in 2009, the program was created to provide all athletes from across the United States the opportunity to compete for a spot on a United States National Baseball Team.
Players participated in selection events and trials at national and regional level with the aim of ultimately being named to their respective regional team. There are two teams from each region (south, south-east, south-west, north-west, mid-west and north-east). The Midwest region teams are called the Stars and the Stripes.
Mitchuson traveled to Lexington earlier this year for the state level trials where he qualified for the regional level held in June in Champaign, Illinois. He was notified in July that he was on the 16U Midwest All-Region Stars team and would play in the United States National Baseball Team Identification Series Champions Cup at the National Training Complex and at Thomas Brooks Park in Cary, North Carolina.
The NTIS Champions Cup is the annual culminating event of the National Team Identification Series. The event features 12 teams per age group and athletes participate in one-on-one championship-style practices and tournament play while being evaluated by college and university coaches and professional scouts.
After the Champions Cup, USA Baseball will invite a minimum of 72 athletes to National Team and National Team Development Program (NTDP) events over the next calendar year.
The North Carolina event took place Aug. 10-14 and Mitchuson's team, the 16U Midwest Stars, went 1-3 for the week. All three losses were by a very narrow margin, failing by a total of just five points over the three games.
Mitchuson is a varsity member of the MCHS baseball team where he played all nine positions in the field. He played receiver and right fielder for the Stars last week.
"It was the experience of a lifetime playing with and against the best players in the United States," he said. "I learned what it takes to take my game to the next level. I made new friends from all over the Midwest region and made some great contacts with college coaches, which hopefully -the, will bear fruit in the future.