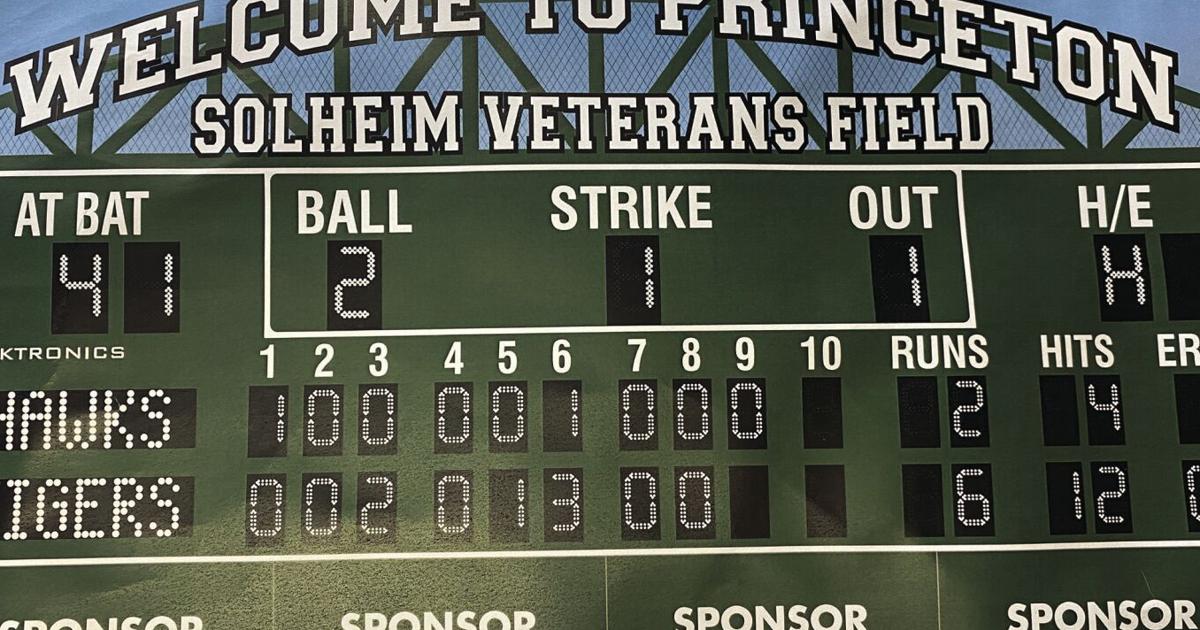 Mark Park Scoreboard Fundraiser Underway | Milaca
A fundraising effort has started to fund the purchase and installation of a new dashboard at Solhiem Veterans Field in Princeton.
The committee that oversees the estate made the decision this summer after the current dashboard, installed in the 1980s, reached the irreparable stage after a few years of constant repairs that did not have a long lifespan.
The approximate cost of the new scoreboard, which should be installed by the next baseball season, is in the order of $ 35,000, said committee member Jules Zimmer.
Donations are being sought from former players and fans, and negotiations are underway with entities in Princeton who have expressed an interest in helping fund the project. Some former players made donations last week and around $ 4000 was received in the first week of the project becoming general knowledge.
The decision to replace the scoreboard is part of a program to keep one of Minnesota's finest baseball fields up to date. New lighting was installed two weeks ago by the committee, with a former player contributing $ 1,000 to this project.
The land was opened in 1970 as part of a project run by the local American Legion Post, with the post contributing large sums of money for various improvements over the 52 years that the land has been there, a field that was named the best high school baseball field in the state in 2010.
In addition to high school teams (varsity, junior varsity and ninth graders), the field has also been used by youth teams, the American Legion team, and the Princeton Panthers city team over the years.
Legion Tournaments, one of the oldest invitational Legion tournaments in the state, have been held there for the past two weeks. For two weeks in August, the regional city's team tournament will also be held on the field for the first time since the 1990s.
Donations can be sent to Princeton Town Hall, assigned to the dashboard, or to Jules Zimmer at 1113 Fairway Drive, Princeton, 55371.