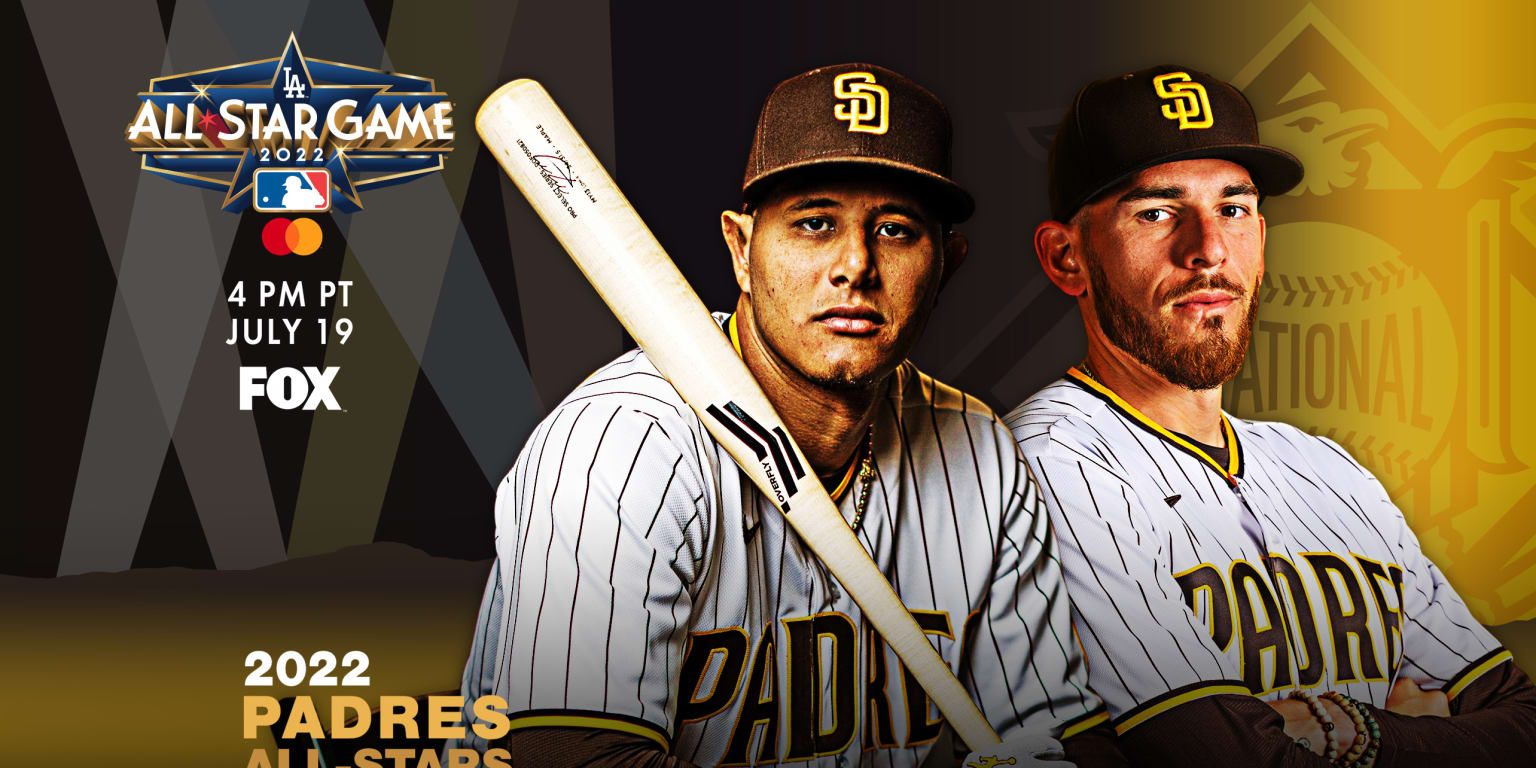 Joe Musgrove named to first-team All-Star, joins Manny Machado
SAN DIEGO — Joe Musgrove has had five pitching coaches over the past four seasons. He had four managers during this period.
He will temporarily add another coach and manager later this month – at the All-Star Game.
Musgrove's year-over-year improvement, regardless of the circumstances, culminated with his first All-Star selection on Sunday, when he was named a reserve on the National League team. Musgrove joins third baseman Manny Machado as the Padres' contingent for the July 19 Midsummer Classic at Dodger Stadium.
Musgrove blossomed during his two years in San Diego, becoming the Padres' de facto ace in a rotation that includes former All-Stars Yu Darvish and Blake Snell, as well as baseball's former leading pitcher, the rookie MacKenzie Gore.
Musgrove, 29, is 8-2 this season with a 2.09 ERA in 15 starts. The right-hander has career-high ratings with a 183 ERA+ and a 0.93 WHIP.
Musgrove provided the Padres' rotation with stability when he needed it most. He dove deep into games in the first week of the season and opened the year with 12 straight quality starts, a franchise record to start a season. At the start of the season, the Padres had to be careful with the pitch count after the short spring training after the labor lockout. Snell and Mike Clevinger were still working their way back from injury and Gore was in the minors.
Musgrove, meanwhile, was a horse – with blinkers.
This ability to focus on the task at hand and eliminate possible distractions has served Musgrove well. Over the past four years, he has played for managers Clint Hurdle, Derek Shelton, Jayce Tingler and Bob Melvin and worked under pitching coaches Ray Searage, Oscar Marin, Larry Rothschild, Ben Fritz and Ruben Niebla. He was also traded from the Pirates to the Padres.
Still, Musgrove lowered his ERA in four consecutive seasons while playing as a pitcher. Once a typical fastball/slider right-hander, Musgrove has become anything but typical. He keeps hitters off balance with six pitch options and used four — slider, four seam, curveball and cutter — at least 17.1% of the time. In each of his two seasons in San Diego, he threw the slider more than quadruple, something he never did in his first five major league seasons.
The results? Opponents beat .134 against his curve, .149 against his slider, .229 against his cutter, and .236 against his quadruple seam.
These are All-Star numbers.