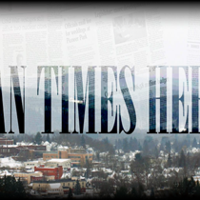 JIM MELARO: Businessmen donate effort to install ALCS dashboard, canoes | Archives
ALLEGANY ã John Stayer and Mel Duggan have long supported local youth sports teams.
Over the past two months, Allegany's two business owners – Stayer owns Stayer Electric Co. Inc. and Dugan owns Duggan & Duggan General Contractors – have chosen to embark on a project at the school. Allegany-Limestone Generating Station.
And thanks to their efforts, the Gators will have a new baseball/softball scoreboard and dugouts that players can use on college fields.
"IT'S LIKE A dream come true," said Allegany-Limestone Sports Boosters Club member Greg Pearl. ßIt all started in March when the booster club started talking about having a baseball tournament to raise money for dugouts at college baseball and softball fields.
One day I found myself talking with Mel about what the booster club was trying to do and he told me to let him know when we were ready to start the project and that he would volunteer his time and equipment to help install them.
ßThen we found out from Karen Hill, another booster club member who works for (St. Bonaventure athletic director) Gothard Lane, that the scoreboard that (baseball coach) Larry Sudbrook was using was available.à
"We then contacted John Stayer to find out what it would take to install this dashboard at the Allegany-Limestone complex and again he said that when we were ready he would be happy to donate his time and of his equipment."
"You have known Mel and John to fully appreciate what they do for us," Pearl said. ßBoth love children. They both like to get involved in activities involving children and they both indicated that it was not something they necessarily did to help the booster club.
ßThey were doing this so that our children would have the best facilities to play.à
Pearl noted that he also sent letters to Carroll Anstaett, a longtime Little League supporter in Olean, and the Allegany and Knapps Creek Volunteer Fire Departments.
"All three were more than willing to send us a check," Pearl said. ßAnd once we had the money in hand, we approached the school board to do the projects
ßBill Kuhn, the school grounds superintendent, had no problem moving forward.
Other donations came from Don Benson, Sherwin Williams and Ron Long of East Recourses.
As of today, the scoreboard is in place, located where it can be viewed by baseball and softball team fans.
"The dugouts on the baseball field are being built," Pearl said. "We are waiting for roofing materials and they will be done.
"It's been really great to see how everyone has come together to support this project. And Mel and John are just great guys.
"None of them want to admit how much time they put into this project, but we'd probably still be back in Place 1 without them."
(Jim Melaro is a sports reporter for the Times Herald.)