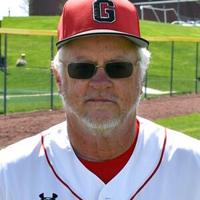 Grove City College Baseball Team Wins Home Opener, Gives Royer 600th Place | Sports
GROVE CITY — The Grove City College baseball team earned a 5-3 non-conference victory Thursday afternoon over visiting Allegheny in the 2022 home opener at Jack Behringer Field. The victory is the 600th NCAA coaching victory for Grove City head coach Matt Royer.
Grove City (8-3) broke a 3-3 tie in the seventh inning by scoring two runs. Junior right fielder Anthony Tambellini started with a bunt single, moved to second on a sacrifice from freshman second baseman Luke Vittone and then scored the go-ahead on a single by rookie DH Mally Kilbane.
Senior first baseman Bubba Hamilton extended the lead to 5-3 by driving senior left fielder Jesse Clary with a sacrifice fly.
The Wolverines trailed 1-0 in the sixth inning, but took their first lead of the game with a three-run rally. Clary scored on a pitch by junior receiver CJ Saylor and Kilbane then crossed home on a single by freshman center fielder Nico Rodriguez. Sophomore third baseman Markus Williams drove to Hamilton with a sacrifice fly.
Clary also hat-tricked for Grove City and Kilbane doubled.
Sophomore pitcher Nick Guidas took the relief victory by striking out four men over his two innings. Rookie Evan Umland pitched two no-hitter innings to earn his fourth save. Umland also netted four goals.
Senior Tate Ostrowski started and allowed a run in five innings. Ostrowski fanned three and allowed four hits.
Royer is in his seventh season as Grove City head coach. He led Grove City to a program record in a season of 28 wins in 2019 and guided Wolverines to a 28-win season last year. He compiled a 130-89 record at Grove City. Royer has also coached at Wheaton (Illinois), Kutztown and Liberty. He was also a head coach at the school and college levels.
Grove City will visit La Roche next Wednesday in non-conference action at 4 p.m.
MEN'S LACROSSE
GROVE CITY — The Grove City College men's lacrosse team lost a 12-10 home decision Wednesday night to 11th-ranked John Carroll (4-0) in non-conference action at the Robert E. Thorn Field. Grove City trailed 12-5 after three quarters before coming back up in the final 15 minutes.
Freshman forward Matt Blythe sparked the comeback by scoring an unassisted goal with 10:39 remaining. Junior forward James Petrolle cut the lead to 12-7 with an unassisted goal at 7:30.
Freshman midfielder Alec Jones scored his first goal of the season with 4:37 remaining while senior Grant Evans scored 36 seconds later. Petrolle scored with 1:23 left thanks to an assist from senior midfielder Michael La Forte. John Carroll held off the Wolverines for the final 83 seconds, however.
Senior midfielder Brett Gladstone paced Grove City with three goals. La Forte and second-year midfielder Jack Atwood also scored.
Evans won 18 of 26 faceoffs and led Grove City with 12 ground runs. La Forte and senior midfielder Jed Speers each recorded five ground balls. Junior David Kraus picked up four balls on the ground.
Gladstone, Kraus and second-year midfielder Jack Carpenter all caused two turnovers. Each team returned possession 18 times.
Grove City edged John Carroll, 45-35, including a 21-1 advantage in the fourth quarter. Grove City had 24 shots on goal and JCU 17.
Second-year goaltender Jack Petit made three saves in the first half. Senior RJ Miller made two saves in the final 30 minutes.
THIEL
FORT MYERS, Pa. — The Thiel College baseball team defeated the Rockford Regents, 18-8, in the Gene Cusic Classic on Wednesday.
Rockford took a 1-0 lead in the first inning, but the Tomcats also started the game with a four-run first inning. Six singles gave the Tomcats a 4-1 lead late in the first.
Starter Thiel Max Siguenza (Sharpsville High) calmed down and did not allow running the rest of his outing. The Tomcats added plenty of assurances though. In the fourth inning, the Tomcats scored 10 runs to take a 14-1 lead. Jamin Wentling (Greenville High) hit a grand slam in the inning. It was the second game in a row the Tomcats won a grand slam.
The Tomcats added four more runs and took an 18-1 lead in the sixth inning. The Regents added seven more points to make it 18-8, but Tomcat's lead was insurmountable.
Wentling led the Tomcats with four RBIs and added three hits and two runs, including the Grand Slam. Dan Lutz was a perfect 4-for-4 with two runs and an RBI. Chase Morrison had three hits, three RBIs and two runs. Trey Williams reached base three times with two hits and a walk. He led the Tomcats with three points in the contest.
Siguenza got the win and the quality start with six innings pitched and six strikeouts. He allowed just one run on four hits. Charlie Luedtke made his Tomcat debut and struck out three in a shutout inning.