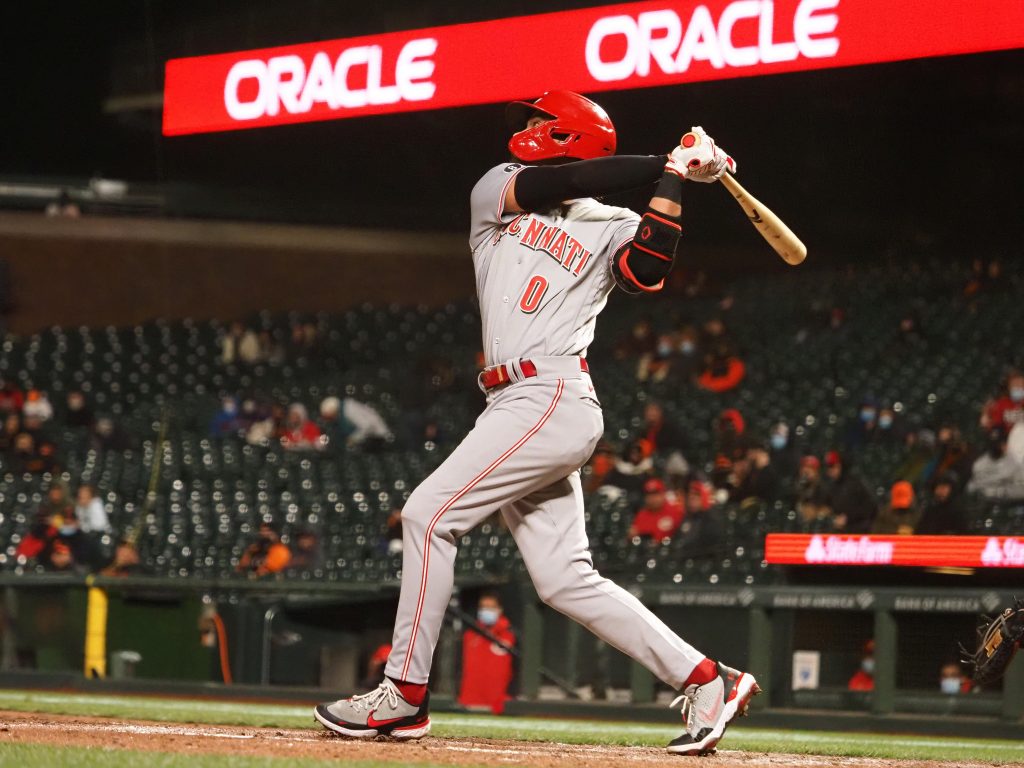 Giants to sign Minor League deal with Alex Blandino
Giants sign infielder Alex blandino to a minor league contract with an invite to the big league spring training, reports Susan Slusser of the San Francisco Chronicle (Twitter link). Blandino was eliminated outright from the Reds' 40-man roster at the end of the season, making him eligible to sign a minors deal during the lockout.
Blandino has appeared in three of the past four seasons with Cincinnati, totaling 279 cumulative appearances at home plate. He's a .226 / .339 / .291 hitter with a pair of home runs meanwhile. Right-handed hitter Blandino was exceptionally patient at home plate, delivering just 34% of the shots he saw. That's about 13 points below the league average, a pattern of attack that often sees him working at depth.
It's no surprise he's been involved in 11.1% of his career plate appearances, but that patience has also caused some pretty significant strikeout issues. Although he has decent hitting skills, Blandino has managed 29.7% of his moves on the flat due to the frequency with which he throws both inside and outside the zone. typing.
Blandino doesn't bring much power to the table, but he does have a line of .235 / .374 / .369 on some AAA four-season games. He's also capable of bouncing all around the infield, having started games in all four places on earth during his time with the Reds. The former first-round pick has also made appearances in the corner outfield and at times in relief during flares.
As Slusser points out, Blandino is a Santa Clara County native who played his college ball at Stanford. The 29-year-old will be looking to return to the Bay Area by playing his way on the Giants' active roster next spring.