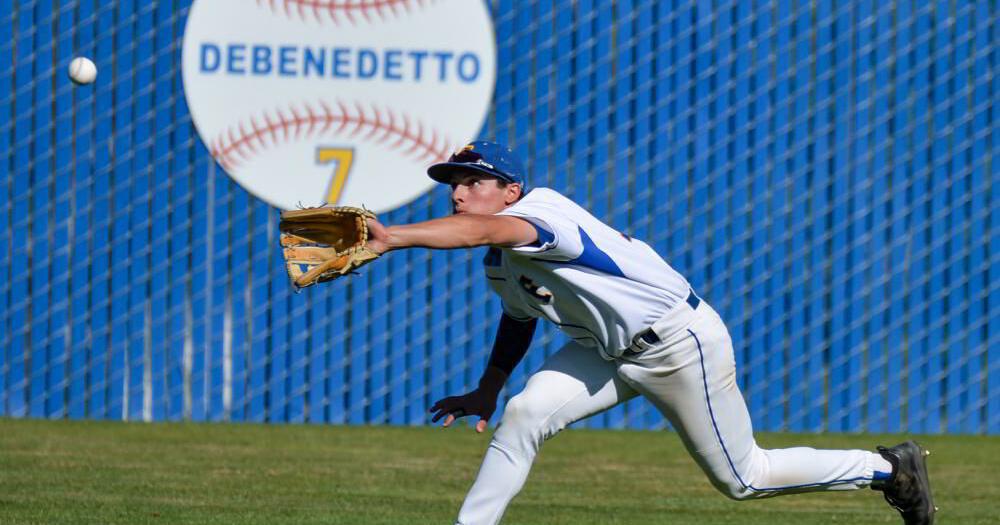 Foothill claim third straight league game with win over Livermore | Pleasanton News
The Foothill High School baseball team defeated the Livermore Cowboys 8-1 on March 23, earning their third league victory of the season.
Both teams started the game with strong throws on both sides. Neither team allowed a run in the first two innings.
In the third inning, the Cowboys were able to score on a Bobby Alvear RBI that brought home senior Michael West. The Cowboys scored the game's first point and held a 1-0 lead late in the third, but that lead didn't last long.
The Falcons fought back with four straight runs late in the 3rd inning. The Falcons took a 4-1 lead early in the 5th inning and didn't look back.
The Falcons pitchers would proceed with the suspension of the Cowboys for the remainder of the game. The Falcons allowed no runs after the third inning while scoring at least one run from the third inning until the end of the game.
Falcons outfielder Payton McMillan led the way for Foothill with a home run and two RBIs. Senior Jack Basseer also went 2-for-3 with two RBIs and two doubles.
The Falcons also got great production from their bullpen. Junior Jackson Flora threw seven strikeouts in six innings pitched and allowed just one run. Junior Ryan Kennan entered the game in the 7th inning and struck out a batter and allowed no runs.
West scored the Cowboys' only point while going 1-for-2 that day. It was tough for the Cowboys bullpen, as all three pitchers had a combined 8.17 ERA that day.
The Cowboys fall to 5-7 on the year and 0-4 in the league. They will face Dublin High School at home on April 1.
The Falcons retain their second place in the league with the win and improve to 9-1 with a 3-0 league record. They will face California High School on April 1st.