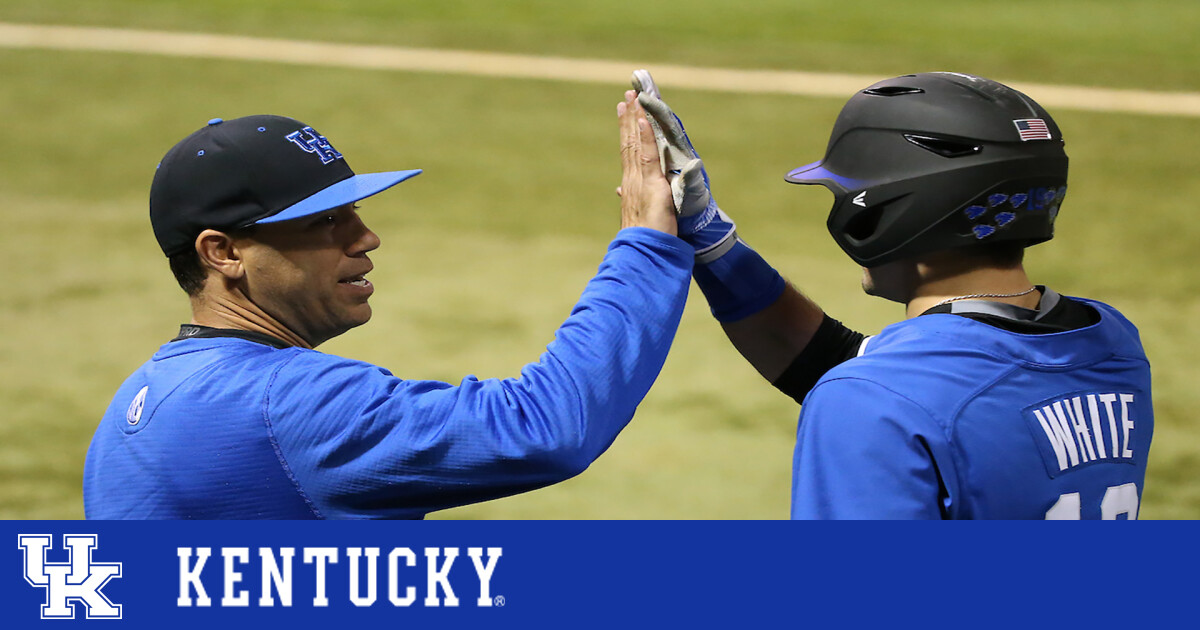 Evan White and Sean Hjelle lead Mingione All-Kentucky era baseball team – UK Athletics
Eight American players, five major leaguers and a Southeastern Conference pitcher of the year highlight All-Kentucky Baseball's first dream team of players who competed during the head coach's era of Nick Mingione, as voted by fans. This includes the 2017 to 2021 seasons.
Seattle Mariners Golden Glove first baseman Evan White – who won the defensive award twice in college – leads the team after leaving Lexington as one of the best hitters in history from school. He's joined by fellow major leaguer Zach Reks, recent Gold Glove winner Ryan Ritter and former National freshman John Rhodes among the position players.
Sean Hjelle, who was the SEC's top pitcher in 2017, sits atop a pitching staff that includes a slew of guys who have already made it to the big leagues. Hjelle, Zach Logue, Zack Thompson and Zach Pop have all appeared on The Show.
Thompson and White also competed for the United States on the collegiate national team.
The team includes:
C – Kole Cottam
1B – Evan White
2B – Riley Mahan
SS-Ryan Ritter
3B – Chase Step
OF – Tristan Pompey
DE – Zach Reks
DE – John Rhodes
DH – TJ Collett
SP – Sean Hjelle
SP – Zach Logue
PS-Zack Thompson
P-Sean Harney
PR – Tyler Guilfoil
PR – Zach Pop
PR – Logan Salow