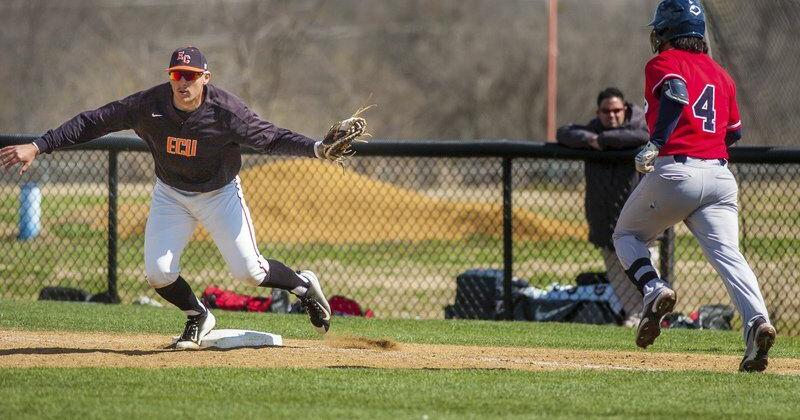 ECU Whites Northwest Baseball Team | local sports
ALVA — The East Central University baseball team could get on the right track offensively in a 9-0 loss to Northwestern on Tuesday at David Allen Ballpark in Enid.
Rangers improved to 17-21 on the year, while East Central fell to 4-32.
The Tigers will host Henderson State in a three-game Great American Conference series starting with a doubleheader at 1 p.m. today. The two teams will face off again in a single game at 1 p.m. Saturday on Senior Day at Ken Turner Field. The three East Central seniors – Mekhi Edwards, Koby Midgley and Eric Towsley – will be honored at a ceremony scheduled for 12.45pm.
Four different NWOSU pitchers teamed up to shut out the Tigers. Matthew Potts launched the first five images. He struck out four, walked one and scattered three hits.
Christian McCoy absorbed the loss for East Central. He pitched just two innings and finished with one strikeout, three walks and allowed four earned runs. Bryce Crawford, Chase Owens and Brian Pasha also saw action from the mound for the Tigers. Crawford struck out six, didn't walk and allowed three earned runs in four innings.
The Tigers only had five hits in the game, but got two each from Tanner Collins and Eric Towsley. Colton Schaper-Kotter had the other ECU hit.
Blake Hoffman led a 12-hit NWOSU barrage, going 2-for-5 with a brace and two runs scored. Brayden Koeing went 2-for-4 with two RBIs and a run scored, while Hayden Priest hit a triple, drove in and scored a run for the Rangers.