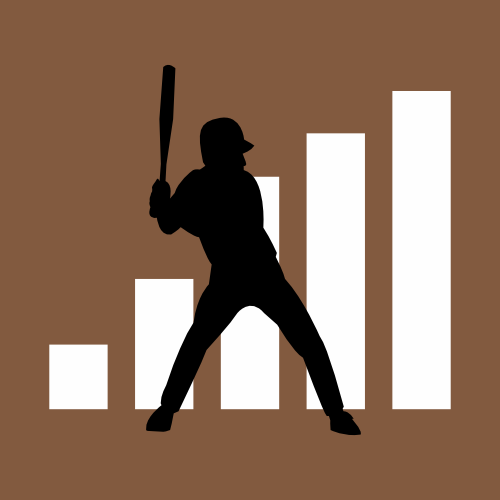 Deep League starting pitchers (Germán, Corbin, Pearson and Houser)
For this series, I am focusing on launchers who after choice 300 in the NFBC ADP. It's just a little more grinding.
Starter and lifters, parts 1 and 2 ($$):
Deep League starting pitchers
Kaprielian, Taillon, Carrasco and Ober
Bauer, Plesac, Kikuchi, Gonsolin and Greinke
Matz, Megill, Sanchez and Walker
Lauer, Hernandez, Heaney and Flexen
Pivetta, Strasbourg, Paddack and Singer
Patino, Cobb, Luzardo and Gibson
Kluber, Greene, Dunning and Pineda

Domingo German (397 ADP)
The German has become a good starter and a better reliever. On startup it should have an ERA of just over 4.00 and around 9.0 K / 9 after several years of steady production.
In contrast, he had a flaming right shoulder which cost him most of the second half of the season. He returned to make an appearance at the end of the season where he increased his fast ball speed to over 1 mph. I'd be a little more excited if he pitched this hard for a few innings. He's always been able to crank up speed for short runs out of the bullpen.
His pitch mix is ​​almost ideal with him throwing his elite curve ball the most (19% SwStr%) and dropping his lead use (11% SwStr%, 63% GB%) to the point that it's a surprise for hitters. The problem is, it allows too many flyballs and home runs, limiting its potential. He could easily get hot or cold on licensed circuits and see his whimsical appeal fluctuate. Overall, he looks more like a streamer against weak competition.
Patrick corbin (406 ADP)
Over the past two seasons, Corbin has been pathetic (5.50 ERA, 1.50 WHIP) on par with 2018 and 2019 (3.20 ERA, 1.12 WHIP). Is there any hope or optimism for this season? Some.
His fast ball speed has increased over the past season.
His strikeout rate improved from 7.0K / 9 in the first half to 8.0K / 9 in the second half. An 8.0 K / 9 is far from the 10+ K / 9 it published in '18 and '19.
The reason for the lack of strikeouts is that his slider saw his swing rate drop from 28% to 21%. The drop in production came at the same time its slider (and other locations) was losing around 150 RPMs of spin to start the 2020 season.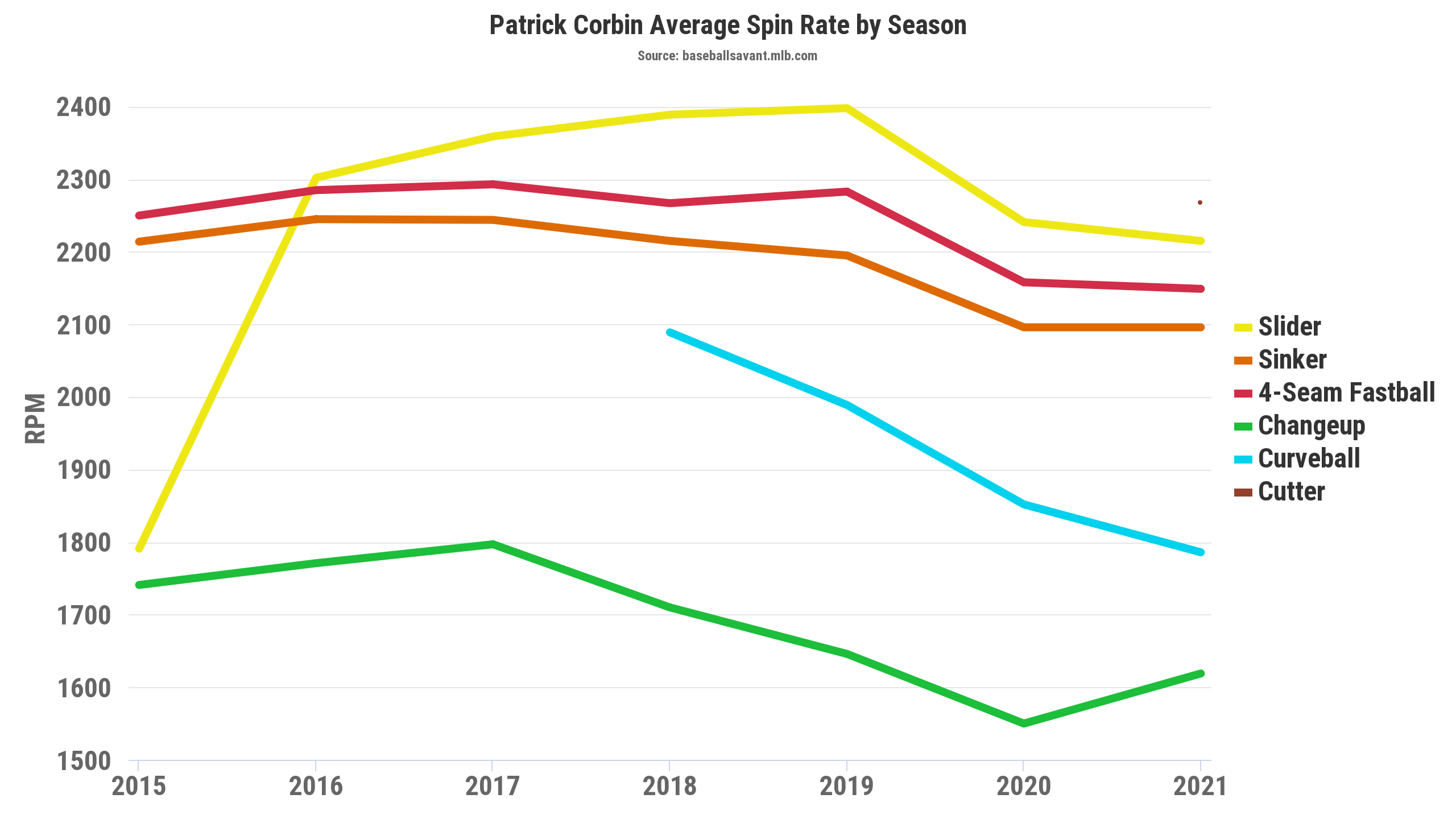 There was no sign of the end of the season for him to return to the rotation in the hope of continued improvement.
He might just be a two-length pitcher who was finally figured out by the league and became irrelevant. The only hope is to see if the spin and speed are at their maximum in spring training and he can get back to his old ways.
Nate Pearson (414 ADP)
Pearson has all the talent and none of the health. After missing most of the season with a leg injury, he returned to make 12 appearances to end the season. He averaged 98 mph on his fastball and a respectable 5.0 BB / 9 (1.34 WHIP and 2.84 ERA), making him a decent boxing option. His 7.2 BB / 9 of the season was inflated by a 2 IP start where he walked five hitters without taking out any strikeouts.
In these appearances in relief, he remained fastball (12% SwStr%) and slider (14% SwStr%). When the hitters made contact, he was solid (0.324 BABIP, 1.2 HR / 9) because none of his throws produced more than average flyballs or groundballs.
The plan is for the Jays to give him one more shot at the rotation. I don't count on him to hold on. Maybe he's worth it in an FAAB league where he can be dropped once he starts struggling.
Adrien houser (419 ADP)
I generally find pitchers with Houser's high profile on the ground to be undervalued, but Houser is going against the trend. His 4.1 BB / 9 has never improved during the season. These steps are just too high for a pitcher with a K / 9 below 7.0.
After diving, his talent level seems even worse. He racked up a few innings of relief with an xFIP of 2.67 while posting a 4.40 ERA as a starter. In addition, he collapsed in the second half with his xFIP dropping from 3.99 to 4.81.
I see very little benefit in him other than the whole thing, not the walk beater thing. None of his throws have average or better swing-and-miss potential. He's very disappointing and, at best, a potential streamer against the Cubs and Pirates.