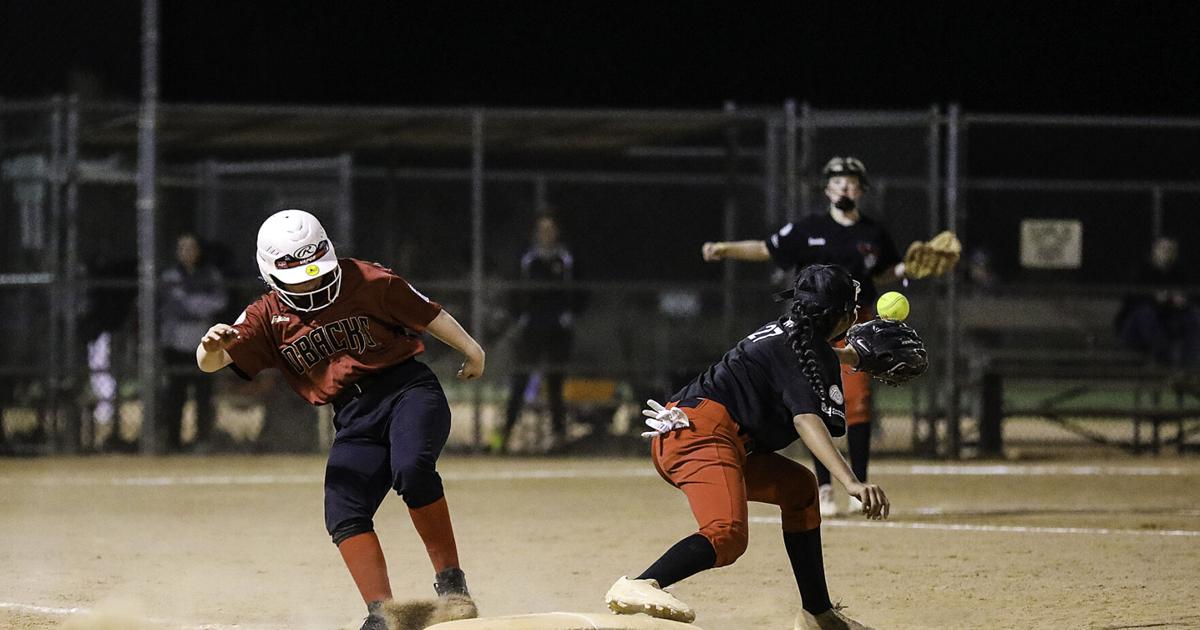 D-backs Gray win as Flagstaff Girls Softball Little League concludes Majors season | Local
ERIC NEWMAN Solar Sports Editor

The Flagstaff Girls Softball Little League wrapped up its 2022 campaign on Wednesday with its final regular season games. Although there was no town tournament to decide a champion, there was still something to be proud of, especially for the D-backs Gray Majors team who beat the D-backs Blue ballclub, 10-6, in Tuesday's final at Continental Park. to complete his race.
Tied 6-6 in the sixth inning — the final period of Little League softball — Gray used solid batting discipline to score four runs. The first came on an RBI single, and after a few walks the team capitalized on back-to-back wild pitches and errors to add four more runs.
In response, Blue had runners at first and third with two outs — after scoring two runs late in the fifth inning to tie the late game — and threatened to steal the game in the bottom of the sixth. But Gray ended the game with a tag at home plate to secure the win and wrap up the season as the winner.
More importantly, however, co-coach Jesse Coddington said the game was a cap on what was a "great" season of overall improvement for the girls, especially those who had never played before.
"We are obviously competitive, and we really enjoy the game and win when we can. Our girls too, but what we love the most is seeing the girls improve, start learning more about the fundamentals," he said.
In 2020, the season was canceled and the number of participants was not up to league standards in 2021, with some parents still unsure whether to register their children. On Tuesday, as the team and family celebrated the season with a pizza night, there's reason to believe the league and Flagstaff women's softball are headed in the right direction.
"The year before last we skipped a season, then last year not everyone was comfortable with their kids playing. So really, some missed two years of development," Coddington said.
"And with that, as coaches, we like to see them progress. We've seen a lot of that with the girls who signed up, from All-Stars and travel players to kids who've never swing a bat, and everyone helping each other to improve," added the co-trainer Jason Monsman.
Coddington added that Flagstaff's women's little league softball was balanced in terms of talent this season. Almost every one of the league's four teams has fought at least once, and there have been few blowouts.
The Blues, Reds and Blacks still had games to play on Wednesday at Continental Park to end their season.
After the season there will be an All-Star competition featuring some of the best girls in the league. They will compete in the Arizona Division I Divisional Majors Tournament in Winslow on a date to be decided later in June.