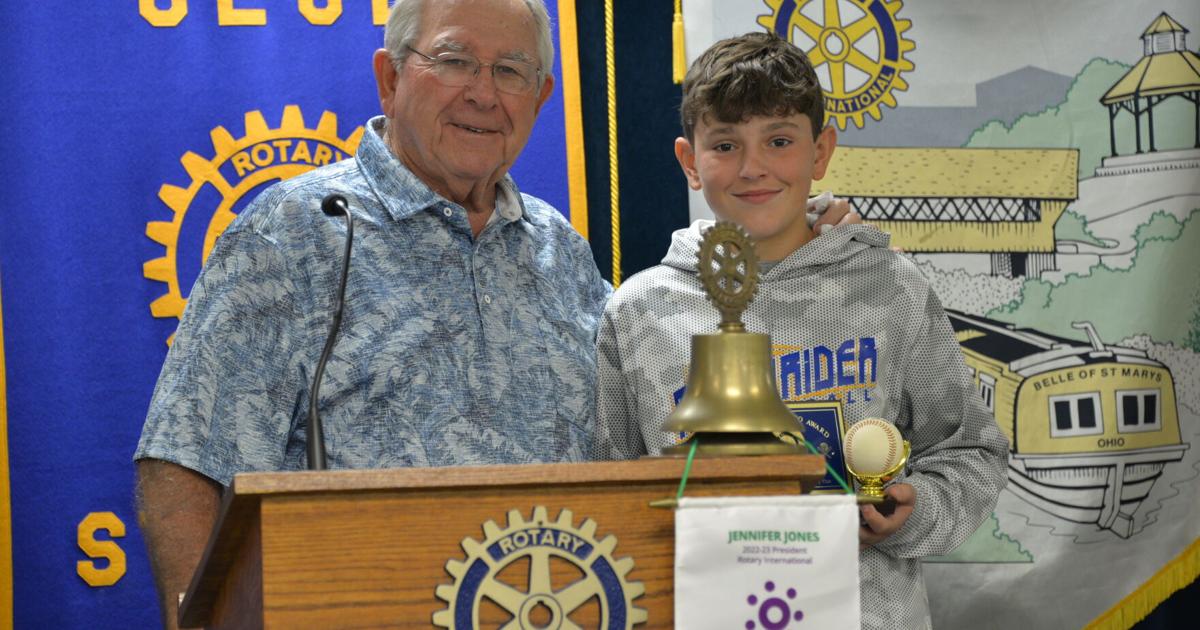 Cisco Award for Little League Most Valuable Player | New
The Rotary Club of St. Marys hosted Galen Cisco as they presented the annual Galen Cisco Award to local student Owen Green at Wednesday's meeting.
The winner of this year's Galen Cisco Award is Owen Green, being the 59th recipient of the honor since its inception in 1965. The award is presented to St. Marys Little League's Most Valuable Player, Green having proven because of his time on the field.