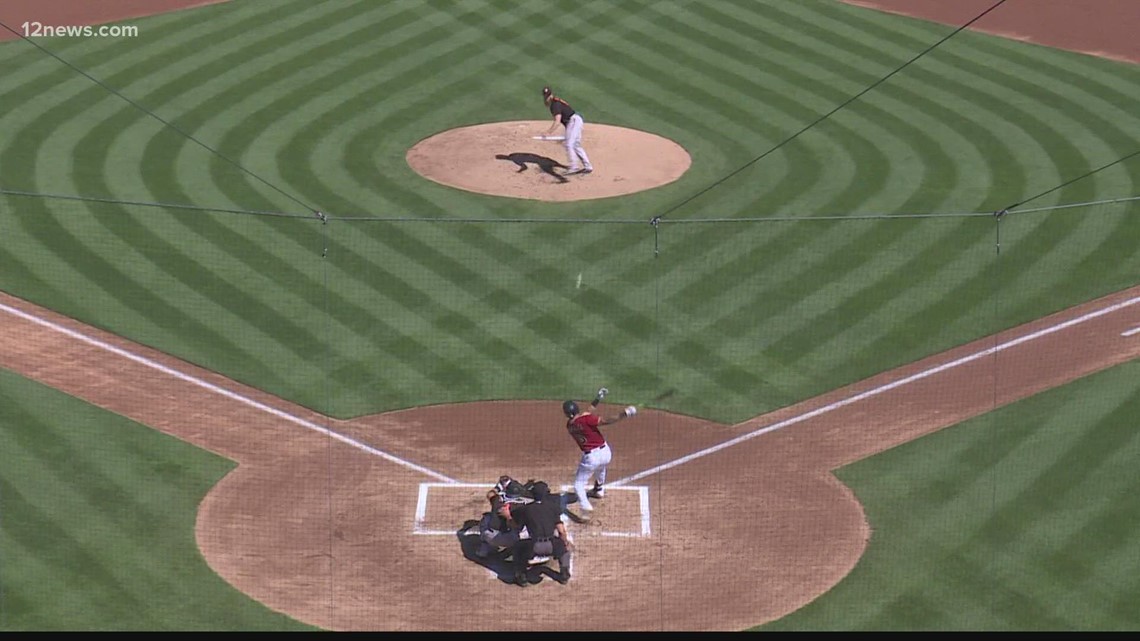 Cactus League prepares for spring training
MESA, Arizona — The Arizona Cactus League is preparing to kick off its 75th anniversary and league officials are hoping the ongoing pandemic won't interrupt its celebratory season.
Baseball fans should grab their ball gloves and prepare to welcome Major League Baseball teams to the valley for some of the most fun sports fans to see all year long.
Valley ballparks are gearing up for its first game schedule and league executives have given 12 News a preview of what fans can expect as tickets begin to go on sale.
"It seems like people are really excited to get back to the ballpark," league representative Andrew Bagnato said. "Just judging by fan interest and all the questions we've had about ticket sales and so on."
Doors open Feb. 26 for the first game, and local towns are hoping to see sold-out crowds.
"We're hoping for a robust economic impact for the Cactus League – it's a key driver of tourism in Arizona," Bagnato added.
Bagnato said the ball game boost took a hit last year during the pandemic.
"In 2020, when we lost about 40% of games to COVID-19, the economic impact was only $363 million," he said.
While in 2018, a study from Arizona State University showed that spring training contributed $644 million to the local economy, Bagnato said. Regardless of the financial benefits, Cactus League executives are closely monitoring COVID-19 for the safety of fans and athletes.
"Cactus League facilities will follow guidelines from state and local health authorities and, as always, we advise fans to check with the stadium before leaving," Bagnato said.
At this time, there are no restrictions in place for ballpark capacity, so sit down with your peanuts and crackerjack and enjoy!
Keep up to date with the latest news and stories on the 12 News YouTube channel. Subscribe today.