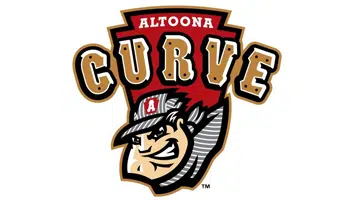 BAYSOX ILLUMINATED DISPLAY BOARD AGAINST THE CURVE
From the Altoona curve:
Curve bludgeoned by Baysox on Sunday afternoon
Curve bullpen allows five homers, 14 hits in loss.
THE SCORE OF THE BOX
BOWIE, Md. – For the fourth time in the six-game series, Altoona's pitching team allowed the Baysox at least ten runs as Bowie shipped Altoona out of town with a crushing 14-6 loss Sunday afternoon at the Prince George's Stadium.
The Baysox hit five homers and recorded 15 hits in the contest. Bowie finished the week with 56 runs, 68 hits, 17 home runs and 30 extra hits, hitting at least one home run in each of six games.
Altoona took the lead in the contest. Andres Alvarez hit a one-out single from starter Justin Armbruester and advanced to third on a pitching error. Blake Sabol then lifted a ball over the left field line to score Alvarez. The ball was misplayed by left fielder Hudson Haskin and Sabol advanced to third. Aaron Shackelford then hit his leading team 18e home run of the season to make it a 3-0 game.
The Baysox scored in every inning from fourth to eighth. curve starter Nick Dombkowski awarded an RBI brace to Cesar Prieto in the fourth. Greg Cullen then hit a solo home run in the fifth inning of Christofer Melendez. Later in the frame, a wild tone of Tahnaj Thomas allowed a run to cross at home to tie the game 3-3.
Fabrice Macias put the Curve back in the lead with a three-run homer in the sixth inning, his second in Double-A. However, the Baysox responded with three solo homers down the frame austin robert of Haskin and subsequent shots of Cullen and Cody Roberts.
The Baysox scored once in the seventh on a brace from Prieto RBI Brad Case and six times in the eighth off Bellomy Bearfueled by a Joseph Ortiz grand slam to put the game out of reach for good. Jeff Passantino recorded the last two outs of the eighth.
Sabol and Macias each finished with two hits in the loss. Altoona ends its nine-game road trip with a 2-7 record.
The Curve returns home to the PNG court on Tuesday night to be a six-game series with the Akron RubberDucks, Double-A affiliate of the Cleveland Guardians. HPR Aaron Shortridge takes the ball for Altoona, with the Akron starter yet to be announced.
For tickets and more information about Curve Baseball, visit AltoonaCurve.com, call 877.99.CURVE or stop by the PNG Field box office.
.