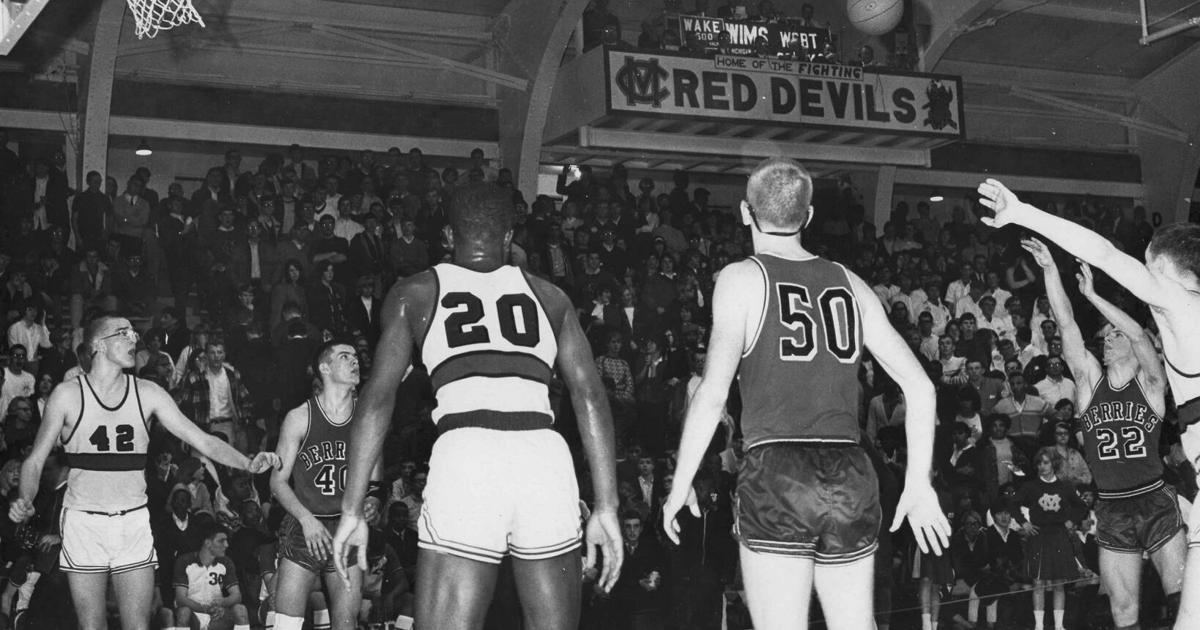 '67 Berries emerged from the shadows of a great team | Sports
The 1967 Logansport Berries were biding their time to show off their speed and skill. That's exactly what they did by knocking out No.1-ranked Michigan City and ending a 39-game winning streak for the Red Devils.
Local basketball purists knew how good this team could be, but most locals thought this team were undersized, mediocre shooters with not enough experience to be successful in the tough NCC conference.
They played in the shadows of a 1965-1966 squad of five starters, all seniors, who went on to play Division I varsity ball. Tom Zellers, Mike Alberts, Lee Whittington, Steve Spangler and Neil Adams played all received full rides to play college basketball. The 66 team finished 18-8 losing three NCC games by a total of five points. They were famous for being shot down by blond bomber Rick Mount, who had a 47-point, 14-rebound shoot-off at the 1966 Lafayette Semistate.
Blom and Hershberger saw college playing time in season 66. Mike Riggle suffered a serious shoulder injury while playing sand football in the fall of 65 and returned to college basketball in mid-season. -January 66.
Terry Jones said: "Lee Whittington didn't have a center substitute. Riggle would have been that guy. Mike was a talent and had he been able to play all season I don't know who could have beaten the 1966 team.
"Our 67-team had to face Zellers and Company every day in training and that obviously made us better. We knew we were pretty good. We were 17-3 in JV that year.
The team of 67 dressed eight seniors: Dan Blom, Phil Hershberger, Mike Riggle, Fritz Muehlhausen, Terry Thrall, Mark Jones, Dick Farrer and Terry Jones. Juniors Bill Buskirk and Kevin Patty rounded out the squad.
Six-foot-7 Terry Thrall was a new addition to the squad. He hadn't played basketball in school since college.
Terry said, "I had gone a little off the rails academically and socially and started hanging out with the wrong crowd. A few guys approached me at a ball in Spencer Park in the old rink and asked me to try basketball.
"Long story short, Coach Jim Jones puts me on the team and my role was to be a training player. Coach Jones makes elongated paddles that glide over my hands, adding length to my already 6ft 7in height, forcing my teammates to pull on me and pass the ball around me. I played in 18 of the 26 games and worked my back in training to do everything I could to help this team. These guys made me feel accepted and that I was important. It probably changed my life. We always stay in touch with text messages and emails.
Blom and TJ agree that one of the biggest assets of this team was probably their love for each other and not wanting to let go.
"If either of us was sick or had a night's rest, a teammate was always there for us. We were altruistic, "said Blom. "We had eight players capable of scoring 20 points on any given night and seven averaging 9-14 points per game."
Jones said: "Riggle was a bouncing machine, excellent footwork that made him one of the best tennis players in the state. Riggle was the only player on the team to play basketball. of Division I – in Pittsburgh. "
Phil Hershberger, one of Logansport's best all-around athletes, was a great shooter but needed space.
"We knew each other's play so well that we knew how to step through and set screens for Phil to shoot," Jones said.
Phil threw for a school record 1,100 yards in football and accepted a scholarship to play football at Ball State and was an NCC first team baseball player for young coach Jim Turner and Butch Jones.
Fritz Muehlhausen and junior Bill Buskirk were part of the front row rotation with Terry Jones. Fritz and Buskirk, who were 6-foot, 6-1 and athletic, could shoot the dribble and jump well enough to rebound well, relying on quickness and positioning.
Dan said: "Terry Jones probably doesn't get enough credit for his contributions that year."
Jones supported Riggle in the middle and played a bit forward when he was just 6-1.
"He's had some really tough missions against some really serious players and he's been able to hold on," said Blom.
Editor's Note: This is the third in a four-part series on the 1967 Logansport Berries.